Symantec releases Norton 360 6.0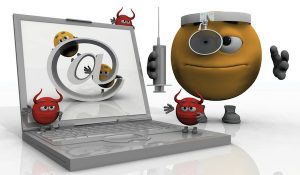 Symantec Software has released version 6.0 of its all-in-one security, backup and system maintenance tool. Norton 360 offers the same security engine as Norton Internet Security 2012, but also includes backup and system tuneup tools as well.
Version 6.0 adds support for Windows 8, a number of features added in Norton 2012, including Identity Safe and Norton Management, plus improved navigation for backups and automatic error recovery.
Norton 360 6.0 uses the Norton Internet Security 2012 engine for its security, which explains why many of its new features debuted in NIS 2012 when released last year. These include the new Identity Safe tool for managing personal data securely, the Norton Management interface, allowing users to remotely manage their protected PCs via the cloud and improved Download Insight, which rates programs for reliability and stability as well as security.
Aside from updating its security engine to Norton 2012, Norton 360 6.0 also includes minor improvements to its other components, including simpler navigation for backups. It will also automatically update to support Windows 8, including the beta version that will follow the current alpha build as its testing is ramped up to a wider audience.
Norton 360 6.0 is to be joined by a brand new product: Norton 360 Everywhere. This basically covers Windows, Mac and Android users by providing multi-user license for using three key Norton products across a variety of devices. The suite will comprise Norton 360 Premier for Windows, Norton Internet Security for Mac, and Norton Mobile Security for Android (but not iOS).
Symantec has also announced plans to launch an invite-only pilot of its Norton One product to select users in the United States, Canada, United Kingdom, Republic of Ireland, Australia and New Zealand . Norton One aims to provide comprehensive security and other protection across multiple users and even households through a cloud-based management console.  These five devices are interchangeable, allowing licenses to be transferred from one device to another as required -- the trial begins on March 22.
Norton 360 v6.0 is available now as a free trial download for Windows PCs. The full suite costs $89.99 for a three-user solution offering 2GB free online storage, or $99.99 for the Premier version, which offers 25GB free online storage as well as the three-user license. No pricing has yet been made available for Norton 360 Everywhere, which will be launched later this Spring.
Photo Credit: njaj/Shutterstock