HTC shuts down Dashwire mobile backup service, takes user data with it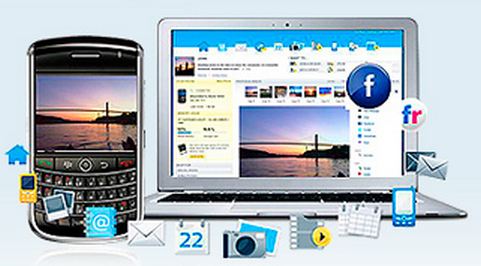 Taiwanese smartphone maker HTC acquired cloud services provider Dashwire in August for approximately $18.5 million with the outward intention of integrating the company's cloud services into its still-in-beta HTCSense.com mobile backup, storage, and content management service.
For over four years, Dashwire has run a service that allowed mobile users of various operating systems to back up their photos, videos, contacts, settings, and messages to the Dashwire cloud.
In early January, users of the "original" (Windows Mobile-based) Dashwire service were warned that it would be shutting down. Users of mIQ, a mobile cloud backup service powered by Dashwire and available through Best Buy were issued a similar warning.
Now, just about a month later, all user data is gone, and the support forum at Dashwire has been wiped clean.
"As of Feb 15th, 2012, the Dashwire.com solution was deactivated and is no longer being actively supported by Dashwire. We hope that you were made aware of this through the warning emails that we sent on Feb 1st, and apologize if this was not the case. Unfortunately, all of the data has been wiped from our system, and we no longer have any access whatsoever to any of our former users' data," the final support message from Dashwire said on Wednesday. "We apologize for any inconvenience, and greatly appreciate your support over the years that you have used our service."
Inconvenience is the key word here, as BetaNews has learned that Dashwire users could only download their backed up content one item at a time, and that the java-based batch downloader sent to users didn't actually work.
Thanks to the magic of Google's cache, we can see some of the complaints users had posted before Dashwire deleted the forums.
"I got the email about discontinuing the service and was actually thrilled. - I had lost my phone a while ago and had forgotten about the backup service," One user said. "Great videos and photos in the cloud! But there doesn't appear to be a way to download them, as they (videos) open up in a player. I tried to email them to myself, but the emails just link to the same player. Is there any way to download my collection en masse?"
Then, after Dashwire posted a link to the java application, some users still hadn't been able to get to their files.


"Wow, trying to get my old data from Dashwire is proving to be extremely difficult. Not even worth it. Way to be, guys," MobileBurn writer Dan Seifert said in a tweet last week.
But not everyone is so happy to part with their archive of mobile content. One former Dashwire user told BetaNews on Thursday, "To make a longer story shorter, the app never worked after three more versions. The pictures worked, but the videos remained inaccessible...No reply from Dashwire for the last 2 days, and then today all data is gone. I lost about 400 videos, and other users reported in the forum their losses which were more than mine."
Verge blogger Dante D'Orazio dismissed the shutdown, saying "We can't blame Dashwire for cutting off support for an outdated OS that required third party software to sync with the cloud — many consumers have moved on, so it's only natural for the company to follow suit."
In terms of consumer cloud services, Dashwire is old, that much I cannot deny. But that doesn't make the data Dashwire stored any less valuable...if anything, the age actually increased the value.