You knew this right? Apple buyers are wealthier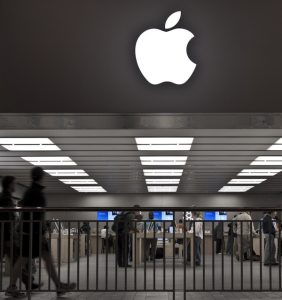 Most Apple products aren't exactly comparably low-priced, so it shouldn't surprise anyone that customers have higher incomes -- considerably more. Still, by how much is about as startling as the sticker shock a Dell Inspiron buyer gets when shopping MacBook Pros. I'm surprised Apple doesn't post a trauma team with security guards (unless perhaps Apple Store employees are registered EMTs) inside its retail shops; surely someone suffers cardiac arrest from the prices.
For some reason NPD and Nielsen issued data within days of one another looking at device buyer demographics -- hence why I'm posting about price at all. Beyond the press release data, which you can read in a few paragraphs, I wondered about Macs and iPads, seeing as analyst firms Canalys and DisplaySearch insist that tablets are PCs. So I asked Stephen Baker, NPD's vice president of industry analysis, about US demographics.
"From an income perspective, about 44 percent of people who bought an Apple product -- that's iPads and MacBooks -- had over a $100,000 income vs 26 percent of the entire market", he says. Wowza. Selling prices are absolutely a factor. iPad starts at $499 and sells for as much as $829. By comparison, Amazon's Kindle Fire is $199. Then there are Mac laptops, which start at $999 and cost as much as $2,499.
Among these same buyers, 24 percent are 55 or older versus 29 percent for non-Apple computers and tablets. "Apple buyers are definitely a little bit younger in that range", Baker observes. "The income is more telling, because younger people can have more money but older people can't be younger".
But ages are closer when singling out tablets. "iPad owners are a little older -- by about a year", Baker says. That's a mean age of 50 vs 49. "Apple way over-indexes in older people. They're more willing to spend for that perceived extra cost of Apple. Everyone thinks that Apple is dominant among young people, and that's just not the case". The income gulf drops a little, with about 42 percent of iPad owners having incomes over $100,000 vs 26 percent for other tablet buyers.
While NPD offers rich data on Apple devices, Nielsen looks at the broader US smartphone market -- without singling out iPhone. Among all age groups, "smartphone penetration" was highest among those making $100,000 or more. That's 75 percent to 80 percent for those ages 18 to 44, with the higher number among 25-to-34 year olds.
Photo Credit: Katherine Welles/Shutterstock