'China first' strategy pays off for ZTE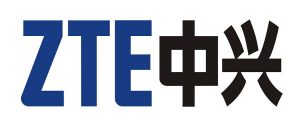 According to a report from International Data Corporation (IDC) earlier this month, the top five mobile phone vendors, in order, are Nokia, Samsung, Apple, LG, and ZTE, with Nokia and LG gradually ceding their positions to the other three.
ZTE was actually almost tied for fourth place with LG, with fewer than a million units separating their shipment numbers. Now, market consulting firm Frost and Sullivan has said ZTE not only significantly grew in consumer device market share, but it exploded its sales revenues in network equipment as well.
According to the consulting firm, ZTE achieved the highest growth rate in revenue among the top global telecommunications vendors, increasing from $6.87 billion in Q1-Q3 2010 to $9.17 billion in the same period in 2011, a 33.4 percent increase where other companies were averaging ten.
ZTE's growth can be largely attributed to the soaring growth in Chinese markets for broadband and mobile infrastructure. According to China's Ministory of Industry and Information Technology (MIIT,) China's Internet penetration at the end of 2011 was 38.3 percent, a 4.0 percentage point increase over the previous year; and mobile Internet users accounted for 69.4% of the total number of Internet users, a 3.2 percentage point increase over 2010.
Frost and Sullivan cites ZTE's participation in China's national broadband strategy as a way to continue this growth and consolidate the company's market position. Though ZTE is increasing its marketing efforts to include Europe and the Americas, the company's largely China-first strategy appears to be working.