China is 'ground zero of efficiency,' says chipmaker Marvell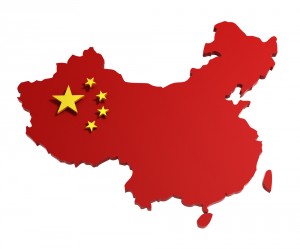 On Friday, I talked about ZTE's "China First" strategy and how it paid off with big revenue gains at the end of 2011. Monday, chipmaker Marvell revealed the new products in its own "China First" strategy in the mobile data modem space: new Time Division data modems for the bleeding edge Chinese network protocols: TD-HSPA+ and TD-LTE
The products include the PXA1202, which Marvell bills as the world's first Release 8 TD-HSPA+ modem, capable of 8.2 Mbps downlink speeds; and the PXA1802, a multimode TD-LTE modem chipset for TD-SCDMA and LTE markets capable of downlink speeds up to 150 Mbps.
The modems themselves, however, are going to be of little interest to the user outside of China in their default status. But really, they play an important role in Marvell's overall strategy which will effect all markets globally.
With these products, Marvell wants to maintain its early leadership in modems for China Mobile and its 600 million subscribers (otherwise known as the largest single market in the world,) and then apply the knowledge it has gained to the whole world.
"In a nutshell, the investment we're making in China is being combined with the technology we have that is globally deployable, and we're essentially creating an environment where the OEMs develop for China, and for another nickel, they can have a variant that can go to the US, South America, the rest of Asia, and Europe," John Santos, Marvell's director of communications processor marketing told Betanews. "A fundamental tenet of that strategy is that we must and will maintain leadership in China."
"The beauty of this is what we're enabling," Santos continued. "We're enabling high performance, low cost, high efficiency. Those characteristics will be there when we grow outside of the region. In effect, we will be exporting this highly efficient technology which grew in the ground zero of efficiency, China."
Photo Credit: Alex Wolf/Shutterstock