Play dead, Android Market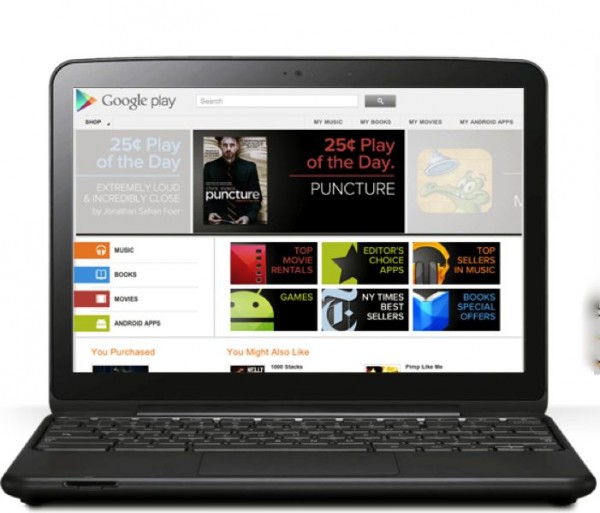 Google on Tuesday unveiled a major change to the Android Market: a name change.
Since Google's content market is for Android devices and beyond, the destination formerly known as the Android Market, is now known in the United States as Google Play.



Last year, Google completed its upgrade of the Android market, adding video, music, books, and a rich browser-based interface to the store which had previously only offered Android applications and games.
The new branding is obviously meant to slough off the single platform connotations that "Android Market" carried and invite more Windows and iOS users, and even the playing field with Amazon, whose own cross-platform app/music/video/bookstore is the default shopping option in the Kindle Fire Android tablet, a runaway hit for the retailer.
"Play Anywhere…Google Play has something for everyone…" the site's documentation clearly says. If the Kindle Fire can creep on the Android Market, then Google Play can do the same thing right back, and on Apple's iTunes too.
Is there anything actually different about it, now that it's called Google Play?

The answer to this is pretty much a "no." On Android devices, the Android Market will turn into "Play Store," Google Music will be called "Play Music" (or as my Galaxy Nexus said today "Google Play Music"), the Video App will be called Play Movies, and Google Books will be called Play Books.
(Not to be confused with "Playbooks"…)
Otherwise, the experience is just about the same as it has been since last year, payments are completed with Google Wallet, and media such as video, books, and music can be consumed in the browser or sent to your Android device.
The single store brand is not a bad idea, but it came rather suddenly on Tuesday to an unsuspecting public, and the implementation differs from country to country. In the U.S., Play includes music, movies, books and Android apps. In Canada and the U.K., it offers movies, books and Android apps. In Australia, it's just books and apps; and in Japan, it's just movies and apps. Everywhere else in the world, Google Play is just the new name of the Android Market (i.e. it only deals in Android apps.)