Sprint officially backs out of LightSquared network deal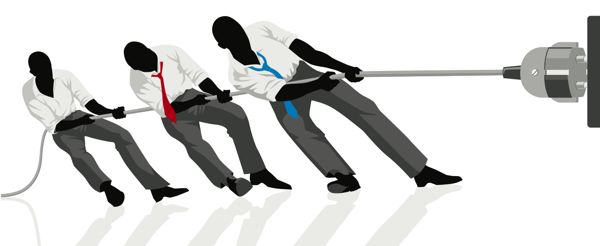 Friday, U.S. national wireless network operator Sprint announced that it has terminated its spectrum hosting agreement with experimental 4G network LightSquared on the grounds that the GPS interference issues associated with the wireless network have been declared unavoidable.
Sprint issued the following statement:
"Sprint has been and continues to be supportive of LightSquared's business plans and appreciates the company's efforts to find a resolution to the interference issues impacting its ability to offer service on the 1.6 GHz spectrum. However, due to these unresolved issues, and subject to the provisions of the agreement, Sprint has elected to exercise its right to terminate the agreement announced last summer. We remain open to considering future spectrum hosting agreements with LightSquared, should they resolve these interference issues, as well as other interested spectrum holders.

Late last year, both companies agreed to halt deployment design and implementation of LightSquared's network to ensure that Sprint's Network Vision project remained on schedule. While unfortunate, termination of the agreement will have no impact on Sprint's current customers and is not material to Sprint's ongoing business operations. Network Vision remains on schedule and on budget, and we look forward to begin launching our 4G LTE network mid-year.

Per the terms of the agreement, Sprint has returned $65 million in prepayments LightSquared made to cover costs that were not ultimately incurred by Sprint."
LightSquared has been under relentless pressure from the GPS industry, which wants the Federal Communications Commission (FCC) to revoke the conditional waiver it granted LightSquared to build its hybrid satellite/ground-based broadband network.
Yesterday more industry pressure came, but this time from the agribusiness lobby the American Soybean Association. The group filed a petition with the FCC which asked the Commission to withdraw that waiver and to modify LightSquared's current satellite license so it could not build a ground-based wireless network.
"We remain strong supporters of expanded broadband access in rural America. However, expanded broadband access cannot come at the expense of degraded access to high precision GPS for U.S. farmers," the petition said.
LightSquared issued the following statement on Friday afternoon, regarding the interest group pressures:
"LightSquared's plans had been supported by two successive presidential administrations over a period of seven years. This proposed action to strip LightSquared of its longstanding ATC authority not only raises constitutional issues, it jettisons decades of FCC precedent and will inevitably lead to the kind of regulatory uncertainty that discourages needed investment in this nation's wireless infrastructure. The FCC can and should continue to facilitate the build-out of the LightSquared's 4G LTE wireless network. In a very short time, LightSquared demonstrated that it is feasible to resolve the interference issues which are the heart of the FCC's unjustified proposal.

If the FCC reverses its decision to permit LightSquared to move forward, it will be a bait and switch by the federal government of historic scale. Based on a build-out requirement imposed by the FCC, LightSquared invested more than $4 billion to prepare for the construction of its network. If the FCC now changes its mind, it will strand billions of dollars of investment capital and cast a shadow of uncertainty over the future of wireless innovation. Its proposed action violates LightSquared's contractual and constitutional rights."
Photo: Rudall30/Shutterstock