Apple will pay dividend, buy back shares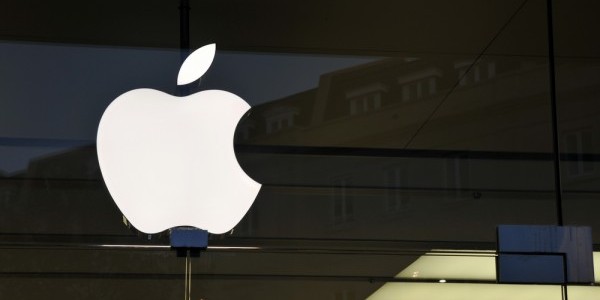 "We are going to initiate a dividend and share repurchase program", Apple CEO Tim Cook told financial analysts this morning. Late yesterday, Apple announced a surprise 9 am EDT conference call today to discuss what it would do with its nearly $100 billion in cash.
During the September quarter, Apple will start paying a $2.65 dividend, which the company expects will amount to about $10 billion a year. During the December quarter, the Cupertino, Calif.-based tech giant will start the share buy-back program. Apple fiscal 2013 Q1 begins September 30.
Apple shares rose about .95 percent ahead of the announcement and 1.6 percent afterwards but before the opening bell.
Apple's cash horde has been a topic of shareholder concern, particularly since cofounder Steve Jobs died and the company's stunning calendar fourth quarter. Apple ended the quarter with $98 billion in cash, $64 billion outside the United States. "Apple's cash has increased for all the right reasons," CFO Peter Oppenheimer said during the conference call. The company generated $31 billion of the cash last year, $16 billion during fourth calendar quarter (fiscal 2012 Q1).
The amount of cash overseas, and not readily available, is a major concern. Apple expects to utilize about $45 billion of its domestic cash over three years. This morning, Cook said that Apple is satisfied the approach keeps enough cash on hand for running operations and for expansion (which could include acquisitions). The company still plans to open 40 stores during 2012, for example. Neither program affects future Apple product or research and investment plans.
Oppenheimer said Apple chose to use domestic cash to avoid the tax hit associated with that held overseas.
Apple will initiate the cash dividend sometime in July, during fiscal 2012 Q4, with the aforementioned payout coming in the September quarter. Oppenheimer said the dividend "would make us one of the highest dividend payers in the United States".
Apple is initiating the dividend in part to make the stock more attractive to new investors. The repurchase program is more about employees, by neutralizing the impact of equity grants and stock repurchase programs.
There were "17.7 million RSUs that had not vested" at the end of fiscal 2012 Q1, Oppenheimer said. Presumably, Apple employees hold most RSUs, or restricted stock units.
Cook said he is "confident about Apple's future". He touted fourth calendar quarter successes, such as 15.4 million tablets sold. Gartner forecasts 325 million tablet shipments in 2015, he said. "It's just a question of when", Cook said about tablet shipments exceeding PCs.
On Friday, Apple started selling the new iPad in 10 countries. "We had a record weekend, and we're thrilled with it" Cook said.