HP combines printing and PCs in new business unit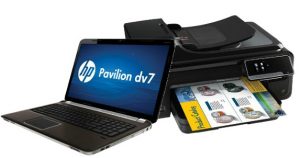 Since last year, leading systems vendor Hewlett-Packard has been assessing the future of its PC division, known as the Personal Systems Group. Today, HP announced its PSG will merge with its Imaging and Printing Group (IPG) in a combined business group known as the Printing and Personal Systems Group.
At the end of last year, HP examined a potential spin-off of the PSG, but ultimately decided against the idea, since the division was so tightly integrated into HP's overall structure.
Both the PSG and IPG deal in consumer and enterprise hardware, and their combination will rationalize HP's go-to-market strategy, branding, supply chain and customer support worldwide. It will also result in synergies that allow for cost savings in the future.
"This combination will bring together two businesses where HP has established global leadership," said HP president and chief executive officer Meg Whitman. "By providing the best in customer-focused innovation and operational efficiency, we believe we will create a winning scenario for customers, partners and shareholders."
The Imaging and Printing Group went through a major reorganization in 2008 when HP changed it from five divisions to just three: LaserJet and Enterprise Solutions, Graphics Solutions, and Inkjet and Web Solutions.
HP's sales of imaging and printing products fell 7 percent last quarter to $6.3 billion among a 32 percent overall decline in operating earnings.
Additionally, HP also announced all of its marketing functions will be unified under executive vice president and chief marketing officer Marty Homlish. The shift in marketing activities will result in some efficiencies at HP, but the company did not say if it would result in a significant workforce reduction.