BlueStacks Android App Player for Windows launches in beta, adds major new features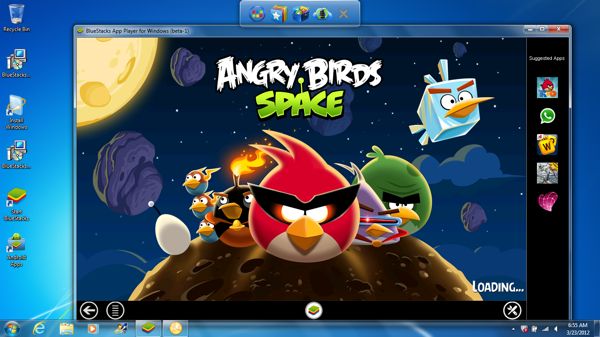 After a little more than six months in Alpha, the BlueStacks Android App Player has officially been released in beta.
This environment lets users run Android applications on their Windows machine, and it translates the touch- and sensor-based inputs into mouse and keyboard gestures. With this beta release, BlueStacks has added support for accelerometer commands, pinch-to-zoom inputs, and most importantly, support for apps that utilize Android's NDK.
NDK support brings apps such as the wildly popular new Angry Birds Space, and Air Attack HD to the App Player, and brings the total supported applications to nearly 450,000.
This feature comes via a proprietary technology called LayerCake, which BlueStacks introduced officially for the first time today. This technology allows x86-based PCs to virtualize ARM hardware so things such as GPU acceleration are possible. It's really a major jump in functionality from the Alpha version of the software.