Massive security breach could affect 10+ million credit card accounts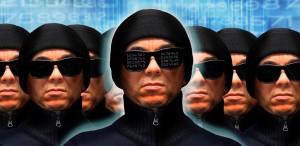 According to reports from former Washington Post reporter Brian Krebs, the Wall Street Journal, and Bloomberg, a major data security breach is currently being investigated which could affect millions of credit card numbers.
Visa, MasterCard, and Discover Financial have issued statements to the media that address the incident, but none have addressed the scope of the breach because investigations are still under way.
"I've spoken with folks in the card business who are seeing signs of this breach mushroom. Looks like the hackers have started using the stolen card data more recently. From what I hear, the breach involves a taxi and parking garage company in the New York City area so if you've paid a NYC cab in the last few months with your credit or debit card – be sure to check your card statements for possible fraud," Gartner financial analyst Avivah Litan said on Friday.
A statement from MasterCard on Friday said "a forensic review" of the breach is being handled by "an independent data security organization," and the United States Secret Service has confirmed its participation in the investigation, but has not given any further details into the matter.
It should be noted that it is not the credit card companies themselves nor issuant banks that were compromised directly, but rather an unnamed third-party payment processing company, believed to be Global Payments Inc., with the compromise occurring some time between January 21 and February 25 of 2012.
Atlanta-based Global Payments Inc. has not yet issued a statement to the media or to the public. We currently await their comment.
credit: Photosani/Shutterstock