Citrix aims to become the Red Hat of cloud computing with CloudStack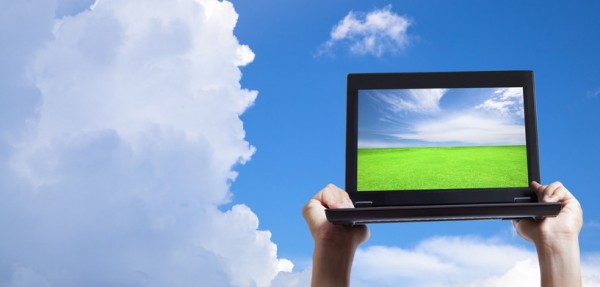 Citrix is making its mark on open-source cloud computing, following CloudStack software's release to the Apache Foundation. The Santa Clara, Calif.-based technology company acquired the rights to CloudStack with last year's Cloud.com acquisition. Citrix is a significant contributor to another open-source cloud computing platform called OpenStack, and one of the earliest members.
RackSpace and NASA jointly created OpenStack in 2010. Since that time, the project has amassed nearly 150 contributors including Dell, AMD, Intel, HP and AT&T. It aims to be an alternative to Amazon Web Services, which is a popular platform for IT deployments looking to embrace the cloud.
CloudStack differs from OpenStack in that it offers Amazon Web Services support, which Citrix sees a necessity. The company also aims to become the Red Hat of cloud computing by offering a commercially supported version of CloudStack.
As we've seen from Red Hat's recent announcement of becoming open source's first $1 billion company, those subscription revenues can play a big part in generating revenue.
"We believe the biggest winners in the cloud era will be clouds built on a platform that is designed from the ground up with a true Amazon-style architecture, proven at scale in real production clouds, compatible with the Amazon architecture and fully committed to open source", Citrix's cloud platforms head Sameer Dholakia says.
He believes the move puts CloudStack in a good position to become an industry standard for cloud computing. The project already has some big names behind it: GoDaddy and Zynga both use CloudStack in their own IT deployments.
Dholakia says that OpenStack is not stable enough to handle large scale deployments, and points to the fact that CloudStack is about one to two years ahead of OpenStack when it comes to development. Partnering with Amazon for the cloud API makes sense because AWS has already become all but a standard in the industry.
OpenStack will continue to push its own cloud APIs, which certainly seems as if it will put it at a competitive disadvantage. Citrix will continue to support OpenStack, but it appears to be in a backhanded manner. The company plans a "seven figure investment" in engineering, community involvement, and marketing for CloudStack, so any contributions to OpenStack are likely to be minimal.
Not everyone is happy with the move, as Citrix treating Amazon's cloud APIs as gold could amount to giving the company license to define the cloud computing industry. "AWS APIs are fine… for Amazon", tweets Sam Johnston, Director, Cloud & IT Services at Equinix.
Photo Credit: Tom Wang/Shutterstock