Red Hat: Open source's first billion dollar company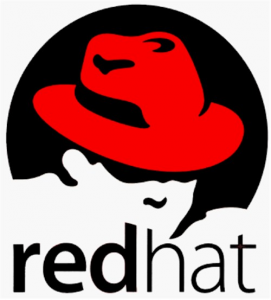 Shares of Red Hat rose 17 percent to $60.12 in heavy midday trading. Yesterday, after the bell, the company reported $1.13 billion revenues for fiscal 2012, ended February 29. Red Hat is the first open-source based company to post $1 billion in revenues
Quite a feat for a platform Microsoft CEO Steve Ballmer once called a "cancer" and has repeatedly questioned the security of. One has to wonder if Ballmer might be reconsidering the parnership Microsoft penned with Red Hat back in February 2009.
Much of the company's revenue comes from its subscription products: $952 million in fact. Red Hat says it sees a high rate of renewals, and its top five customers have over $1 million in subscriptions, with one exceeding $5 million dollars.
Red Hat successfully fended off challenges from Oracle, which had taken the strategy of offering support for Linux at half the price. While Oracle has done a good business with its offering, by and large IT decision makers appear to have stuck with Red Hat even at a higher cost.
"This achievement will finally put to bed the argument that 'nobody can make money with open source'," Linux Foundation executive director Jim Zemlin writes in a blog post. "Credit where credit is due: Red Hat has worked extremely hard and extremely smart to leverage open source to make a billion dollars".
Zemlin notes that the collective investment in Linux surpasses $10 billion dollars, and top tech companies like Facebook have leveraged the platform to build businesses worth tens of billions of dollars. Is Linux coming of age? You could argue that it is.
Red Hat has certainly spurred much of this development. Since its software is offered under the General Public License (GPL), competitors have been free to pillage its work. That taken into consideration, Red Hat's $1 billion in revenue is all the more astounding.
"The open source technologies which we provide are being selected by more customers every day as they re-architect the infrastructure of their data centers for greater efficiency, agility and cloud enablement", CEO Jim Whitehurst boasts of the company's achievement.