Instagram, the iPhone's best app, finally comes to Android



Instagram dutifully led the charge of vintage camera filter apps, but did so as an iOS exclusive since its beginnings in 2010.
Today, after effectively "conquering" iOS by being named Apple's iPhone app of the year for 2011, Instagram has moved onto the next great frontier, the Android platform.
The free application can be downloaded in Google Play now.
"For the over 30 million people already using Instagram, this is a big step forward for the community as a whole. When we started working on Instagram, we tried to imagine what the world would be like if every single person on earth could share the world around them through the lens on their phones. With the release of Instagram for Android, we're one step closer to making that goal a reality. Now, more of your friends and family can share their lives, and follow yours, through a series of beautiful images," the Instagram blog said on Tuesday.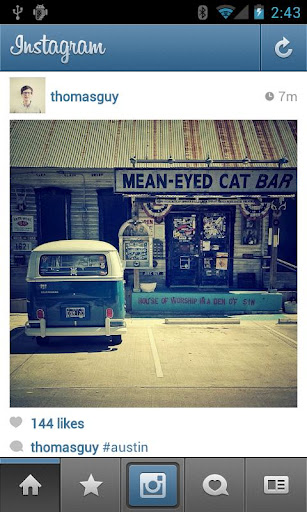 Like the iPhone version, users of Instagram for Android can snap pictures, apply various filters and borders, and then post them to Facebook, Twitter, Tumblr, Foursquare and to the Instagr.am feeds of your friends.
That being said, it's not EXACTLY like the iPhone version, as Instagram for Android 1.0 lacks tilt shift/blur, share from feed, live preview and share to Flickr, but these are all promised in future builds.
The application is compatible with all versions of Android beyond 2.2 that have support for OpenGL ES 2.