iPhone to appear on three more regional carriers April 20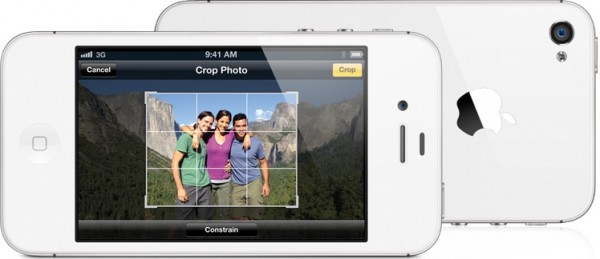 Where can you get the iPhone other than AT&T, Verizon, and Sprint? Plenty of places, as long as you're not on T-Mobile.
A host of regional wireless carriers announced Wednesday that they will carry the iPhone in a move that may surprise some industry watchers. This includes Waynesboro, Va.-based nTelos, Green Bay, Wisc.-based Cellcom, and Anchorage, Alaska's Alaska Communications. The regionals will offer the iPhone 4 and 4S at a $50 discount to the major carriers, and join southern US regional carrier C Spire, who has offered the iPhone since October of last year.
The 16GB 4S will sell for $150, the 32GB for $250, and the 64GB for $350, and the iPhone 4 for $50. On all three carriers, the phone debuts on April 20. Apple typically holds strict control over pricing, so the discount strategy is surprising.
nTelos is a regional carrier that has about 400,000 subscribers across Virginia, West
Virginia and portions of Maryland, North Carolina, Pennsylvania, Ohio and Kentucky. nTelos offers an unlimited smartphone plan with voice, text, and data for $90 per month, and an unlimited family plan for two lines for $10 more. Additional lines are $30 each.
Cellcom provides service to subscribers across Michigan and Wisconsin. It offers an individual unlimited calling plan for $70 per month, with additional lines available for $50 per month. The carrier offers a bundle of unlimited texting and data allotments of 75MB, 300MB, 2GB, and 5GB for $15, $30, $40, and $65; for family plans it's either 2GB or 5GB for $40 and $120 for up to four lines.
Finally, Alaska Communications is the smallest operator of the three, serving less than 100,000 customers across Alaska. Its Nationwide Unlimited plan (without texting) includes 2GB of data for $90 per month: for $11 more you get 5GB of data and unlimited texting.
The regional carrier's ability to offer the iPhone $50 cheaper now may signal an impending price cut across the majors as well. If this happens, such a move would be unprecedented in Apple's history. The Cupertino, Calif. company adjusts prices upon the debut of a new model, not midstream.
On the other hand, the mobile phone sector is extremely competitive and Apple's stick-to-your-guns strategy isn't as effective here. Manufacturers and carriers always play with price to keep sales up. This could be the first signs of a change at Apple with Cook at the helm: willing to play on the same turf its competitors have been doing for years: price.
Still missing is any plans on when or if the iPhone will come to T-Mobile: the nation's fourth largest carrier is left out in the cold once again. Much of this is the carrier's fault itself as it uses the AWS bands for its 3G/4G service, a setup uncommon in worldwide cellular deployments. That will be remedied soon.
The company has announced that as part of its rollout of LTE services next year, and the spectrum gained from the failed merger with AT&T, T-Mobile USA will begin to reassign 3G spectrum to the common frequency bands used by AT&T and others. LTE would then use the AWS spectrum. This will allow the carrier to fully support the iPhone, as well as many other popular devices.
Until then, T-Mobile is forced to continue to wait while customers of smaller carriers eat its lunch. For executives of a company that needs a shot in the behind, it has got to be maddening.