Malwarebytes Anti-Malware 1.61 is an essential update for Windows 64-bit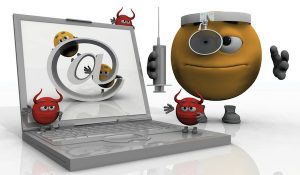 Malwarebytes Corporation has updated its anti-malware tool, Malwarebytes Anti-Malware to version 1.61. The latest build promises 25 percent faster quick scans on Windows 64-bit, plus a number of usability enhancements, greater stability and bug fixes.
Malwarebytes Anti-Malware 1.61, which comes in both free and paid-for versions, is designed to be safely installed alongside existing anti-virus and anti-spyware software, providing a second opinion or safety net to add additional layers of protection to the user's computer.
The headline improvement in version 1.61 -- an essential update for all existing MBAM users -- is that Quick Scans now perform even faster on 64-bit iterations of Windows, up to 25 percent faster according to Malwarebytes.
Malwarebytes Anti-Malware 1.61 also includes unspecified usability enhancements to the Chameleon engine, which users are encouraged to use to launch MBAM when an infection has disabled access to the main program. The Chameleon engine, as its name implies, masks MBAM's true origins in order to slip past malware that's been engineered to block it.
The program also promises better reliability with updates by performing additional security checks, while paid-for users will also find enhancements to the password command line. Two fixes ensure the scheduled scan logs now include accurate protection status, while the "Scan with Malwarebytes Anti-Malware" context menu item now displays correctly according to the selected language.
Malwarebytes Anti-Malware 1.61 is available now as a free download for 32-bit and 64-bit flavors of Windows. The FREE version provides scan-and-removal functions only, while the Pro version, which can be bought for $24.95 through the app itself, includes real-time, heuristic and zero-day protection as well as automatic priority updates, scheduled scanning and "blazing fast" flash scans.
Photo Credit: njaj/Shutterstock