As if Nokia Lumia 900 Windows Phone didn't have enough problems...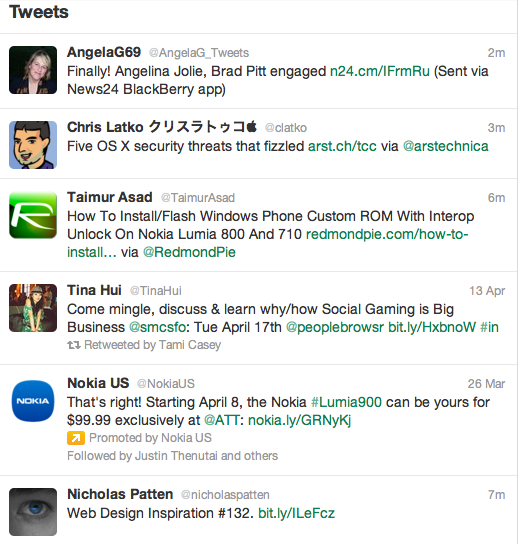 Nokia has enough Lumia 900 marketing problems, without twitter making more. The photo with this post is pretty self-explanatory and shows how nasty promoted tweets can be.
The smartphone went on sale from AT&T April 8 for $99.99 -- that's quite a good price. Then almost immediately users started complaining about Internet connectivity problems, and Nokia quickly responded by making a magnanimous offer: $100 back to the people who already bought the phone and were willing to install a software update. Anyone else: Phone replacement. Meanwhile, Lumia 900 is free to new buyers until April 22. Okay, so why is there a promoted tweet in my feed on April 15: "That's right! Starting April 8, the Nokia #Lumia900 can be yours for $99.99 exclusively at @ATT"?
Sure, it's a March 26 tweet, but there's no place for such an offer when the phone is free nearly three weeks later. Many people won't look at the date stamp. Small plus: Customers expecting to pay 100 bucks but finding the phone costs nothing once at AT&T. They should be happy campers. For others familiar with the temporary free offer, there could be confusion and reprehension.
I don't know how these promoted tweets work, so it's all a mystery to me. Would someone more knowledgable than me like to explain this?