FluffyApp 2.0 lifts Windows users to the Mac cloud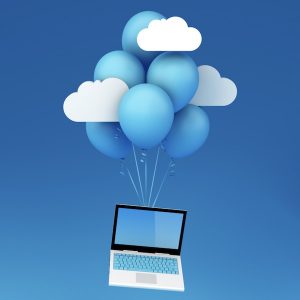 Richard Wang has released Beta 2 of FluffyApp 2.0, his free Windows client for accessing the CloudApp file-sharing service. CloudApp allows Mac users to quickly and easily share files via free and paid-for cloud-based storage, and FluffyApp brings this functionality to Windows users.
Version 2.0's main improvement is in its user interface, introducing a flyout for displaying drop history as well as providing tabs for uploading files and publishing text and shortened links. Other changes include a consolidated area for options and Hotkeys using the standard Windows mechanism.
CloudApp allows users to sign up for free storage -- capped at a maximum of 10 files (max size 25MB each) per day -- or pay $5/month for unlimited uploads capped at 250MB per file. The CloudApp app is Mac-only, but FluffyApp was developed by Wang to provide Windows users with access to the service, too.
Version 2.0's new flyout is designed to blend in with other Windows 7 Notification area icons, including the Network and Action Center. The log-in prompt is now found here, and once logged in, the user will find tabs for displaying the drop history, uploading files and publishing text or shortening links.
The flyout's File tab effectively replaces the app's old "drop zone", which allowed users to drag files in the general area of the Notification area for uploading. Now uploading is done by dragging content into the flyout itself, although the Drop Zone can be re-enabled from the program's Options dialog box, a consolidation of the various program settings that is available from the Notification area icon's context menu.
Another improvement sees FluffyApp using Windows' own mechanism for hotkeys, fixing many issues that arose with the old system, although upgraders should be aware that some previously set combinations may stop working as they're now invalid.
Version 2 beta 2 includes a number of additional bug fixes and minor improvements, most notable of which is the fact the program now runs as a native 64-bit process on 64-bit systems. It also changes the uploading indicator to a button with a menu that appears when the item is right-clicked.
FluffyApp 2.0 beta 2 is available now as a freeware download for PCs running Windows XP or later. The tool requires that .NET Framework 4.0 is installed before it will run, while users will need to sign up for a free or paid-for CloudApp account.
Photo Credits: zzoplanet/Shutterstock