O&O Defrag Professional 15.5 remotely primps your hard drive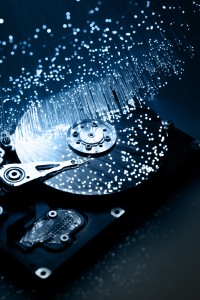 Berlin-based O&O Software GmbH has released O&O Defrag 15.5 Professional Edition,  the latest version of its renowned drive layout and defragmentation tool. Also available as a dedicated 64-bit build, version 15.5's adds one major new feature: remote control.
Remote control gives users the ability to connect to another networked computer running O&O Defrag 15.5 and access the program as if they physically sit at that PC. It will appeal largely to network and system administrators, but may also prove beneficial to those running two or three PCs in separate rooms at home.
The feature requires that port 50300 is opened on the target computer's firewall, and that O&O Defrag 15.5 is configured to allow remote access -- this setting can be found on the Advanced dropdown menu of the General tab of the program's settings.
The host then opens O&O Defrag 15.5 on their own machine, selects Connect to computer from the main menu, enters the target's network IP address and clicks Connect. Once achieved, the user can then remotely control O&O Defrag 15.5 on that computer.
The update is free to existing users of O&O Defrag 15 Professional, and includes all improvements added to the  previous build, such as considerably shorter defrag times (up to 40 percent quicker), optimisation of SSD drives and automatic updates.
O&O Defrag 15.5 Professional Edition 32-bit and 64-bit are both available as a free trial downloads for PCs running Windows XP or later. The Pro edition retails at $29 for a single-PC license, or you can purchase it for just $23 through the Downloadcrew Software Store. Bulk licenses, including a three-PC Family edition ($49), are also available.
Photo Credit: Balazs Justin/Shutterstock