Windows Phone will gain serious market share this year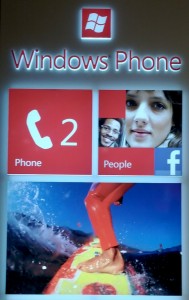 Let me repeat that a little more verbosely. Watch for Windows Phone to grab a serious hunk of market share at the end of 2012. No doubt about it. "Huh?" you ask. Believe it.
The Feibus-is-crazy club most assuredly is enjoying a surge in membership right about now. And why not? There is certainly plenty of evidence to suggest that Windows Phone thus far has underwhelmed.
Just this past week, in fact, Nokia's financial results confirmed what the company, Microsoft's primary Windows Phone partner, earlier had warned: that shipments of phones built around its fading Symbian platform are now in free-fall, and its WP7-based Lumia family isn't picking up the slack as the company had planned.
Microsoft's earnings report, released the same day as Nokia's, echoed much the same. Indeed, Windows Phone stood out arguably as the weakest link in what proved to be an impressively strong quarter for the software giant.
So why, then, would I predict such a rosy change in fortunes for Microsoft's struggling smartphone platform? It's because of what was revealed in an earnings call from another wireless player, also that same day: Verizon.
Fran Shammo, Verizon's CFO, responding in part to a question about the high cost of subsidizing iPhones for new contracts, says that the carriers need a viable third horse in the smartphone platform derby to keep the balance of power -- and thus the prices that Apple believes it can charge the carriers for its phones -- in check. For its part, Shammo said, Verizon will throw its weight behind Windows Phone.
The last time Verizon tinkered with the balance of power between carriers and platforms, it bet on Android, introducing the Droid in late 2009 backed by $100 million marketing campaign. That fall, iOS was the second largest shipping smartphone platform in the United States with 30 percent share, and closing in on market leader Blackberry. Android's US share, meanwhile, stood at just 5.4 percent for that quarter. (These figures courtesy of Gartner.)
Android's share quadrupled the following quarter -- that's Q4 09, the first full quarter of Droid shipments -- to 20.4 percent. A year later, Android enjoyed a majority of all domestic smartphone shipments (51.6 percent), while iOS share dipped to 20.1 percent.
Last April, BetaNews published a white paper I wrote predicting that the carriers soon would elevate an underdog platform like Windows Phone to hold the market leaders in check. And this past week, that's exactly what Verizon has signaled it intends to do.
Now, don't expect Windows Phone share to quadruple in the fourth quarter, as Android's share did three years earlier when Verizon took up the cause:
For one thing, the smartphone market is several times larger.
Second, there aren't any fading platforms today. Three years earlier, Android had RIM and Symbian to snatch sales from to pad share.
Third, the viable competitors -- Android and iOS -- own a much larger share of the market than the competitive alternatives did when Android was trying to claw its way into relevancy.
Still, there's little doubt that Windows Phone will snag share in the fourth quarter -- in spite of itself. Bet on it.
Photo Credit: Joe Wilcox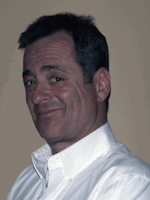 Mike Feibus is principal analyst at TechKnowledge Strategies, a Scottsdale, Ariz., market research firm focusing on client technologies. You can reach him at mike at techknowledge-group dot com.