SkyDrive user? You're about to lose two-thirds of your storage space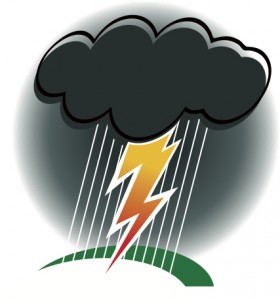 Microsoft on Monday launched a new version of SkyDrive, bringing the cloud-file sharing service to the desktop. This move did not come without a cost -- new users will have far less space, and current users only have a "limited time" to keep the generous storage the Redmond, Wash. company provides. But more on that a bit later.
The enhancements address problems with SkyDrive's browser-based interface which irk critics and customers. With desktop integration, cloud storage becomes a drag-and drop-process.
Microsoft is also pushing management and sharing enhancements to its mobile apps for iOS and Android. The desktop functionality comes via an application that sits on the system tray of OS X or in the taskbar on Windows.
Early adopters will welcome the changes, but many will make sacrifices to get them. Every user is now limited to 7GB of space by default, versus the 25GB of space the service launched with. That is a cut of more than two-thirds. If you want additional space, you're going to pay: an extra 20GB of space is $10 yearly, 50GB is $25, and 100GB is $50 per year.
"Since the current base of customers using SkyDrive tilts towards enthusiasts, we are confident that, as we expand the range of people using SkyDrive, this 7GB free limit will prove to be more than enough for even more people", Windows chief Steve Sinofsky says.
Sinofsky claims that 99.94 percent of current users use less than 7GB of space in order to justify the decrease. Furthermore, an overwhelming majority use 2GB or less. Right, but if most people use so little, why take it away. Microsoft loses little offering 25GB, but gains much from positive perceptions. After all, that huge amount raises Microsoft's cloud storage well above most competitors.
Not happy with the change? Users will be able to upgrade their storage for free back to the 25GB limit for a limited time, but must do so manually. Sinofsky nor Microsoft gives any timeline as to the expiration of the offer, but after that more storage will cost you. And if you aren't a current SkyDrive user -- or perhaps a Windows Live Mesh tester -- 7GB is all you're getting. Sorry, no extra free space for you.
"One of the challenges in building personal cloud storage for billions of people is scaling capacity and managing costs, while also meeting the needs of both enthusiasts and mainstream users", Sinofsky argues, deflecting the criticism towards unlimited storage services "with lots of strings attached". Microsoft seems to think that the freedom of use, such as the capability to upload file sizes up to 2GB, is what sets the service apart from the competition.
How does SkyDrive compare? Dropbox only offers 2GB of storage for free: 50GB of space is available for $99 annually and 100GB for $199. Google's rumored cloud storage service Google Drive is believed to offer only 5GB of free space. Microsoft is definitely ahead of the curve.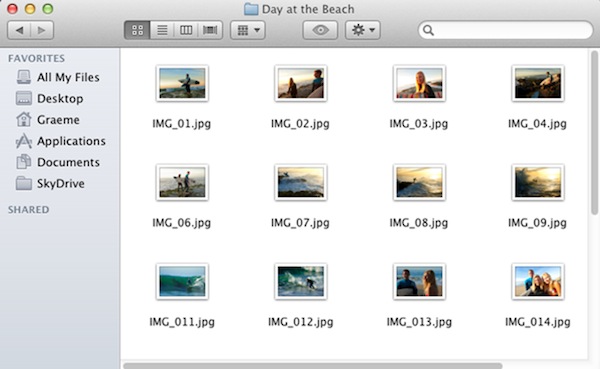 Despite SkyDrive's advantages, it does seem somewhat disappointing that Microsoft has decided to make its SkyDrive product only marginally more attractive than competing options. Sinofsky's long-winded post announcing the changes to the product seem like a lot of extra words just to say our service will have much less storage.
The question is: Wouldn't 25GB of storage now be more useful considering desktop integration is a key new feature? I think it's a safe bet people are about to use a whole lot more space now that it is easier than ever to share files to the SkyDrive cloud.
Photo Credit: Ovchynnikov Oleksii/Shutterstock