HTC Droid Incredible 4G LTE picks up where its predecessor left off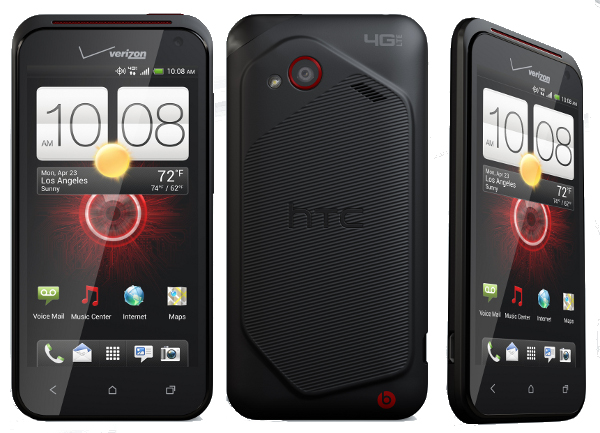 In the continuing stream of "sequels" to popular Android smartphones, HTC and Verizon Wireless on Monday announced the Droid Incredible 4G LTE, the follow-up to the popular Droid Incredible, which launched at this time two years ago.
Part of what made the first Droid Incredible a hit was its price-to-performance ratio. For $199, the phone offered a high megapixel camera, a good processor speed, and an acceptable screen. HTC appears to have stuck to this balance with the Droid Icredible 4G LTE, while adding the namesake LTE radio.
The screen has been bumped up a third of an inch to an even 4", and the resolution has been bumped up to qHD (960 x 540.) It has the same 8 megapixel LED flash as its predecessor, but it has also been equipped with a forward-facing chat camera. The processor is still a Qualcomm Snapdragon, but this version is the dual-core 1.2 GHz S4. In addition to the LTE radio, the Droid Incredible 4G LTE also includes NFC to take advantage of the near-field communications support present in Android 4.0 (Ice Cream Sandwich.)
Verizon and HTC have not announced the launch date for the sequel device, but it is expected to be available across the U.S. at $299.99 with a two-year contract.