Plex Server 0.9.6.1 supports DLNA, eliminates need for app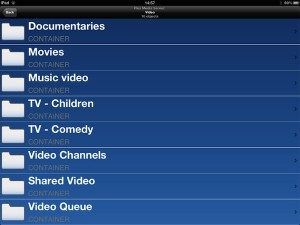 If you're looking for a gorgeous, easy-to-use solution to the problem of sharing and streaming media from your PC or Mac, then Plex will appeal. And with the release of Plex Server 0.9.6.1, it adds another major string to its bow: support for DLNA.
That's right, from this current release, Plex Server can stream video, photos and music to a host of DLNA-certified devices, from games consoles and media streamers like the WD TV Live to other computers and mobile devices running DNLA media software.
With the release of Plex Server 0.9.6.1, users no longer have to install the free Plex Media Center client on desktop or $4.99 Plex app for iOS, Android or Windows Phone in order to access their media collection. Thanks to its new DLNA capabilities, you'll be able to access your Plex library from any DLNA-enabled software player, including aVia for Android and Media Link Player Lite for iPhone and iPad.
While it's fair to say you'll be missing out on the gorgeous Plex user interface by going down the DLNA route, you will still benefit from one of Plex's best features -- its unrivalled metadata tools. These allow it to provide a wealth of details about each media file in your library, and often this is added automatically by Plex itself, saving you time and hassle manually tagging your files.
The end result is that browsing a Plex DLNA server is a much easier, quicker and friendlier experience than your current server, with a multitude of different ways to drill through your content, and files displayed according to their title rather than a less intuitive filename, sorted properly where applicable according to episode number.
Plex Server 0.9.6.1 also sees a number of other improvements over the 0.9.6 beta release: this and subsequent OS X releases are signed, ensuring they will be Mountain Lion-friendly when it launches later this year. It also allows iOS users running the latest version of the Plex app (2.3.1) the ability to select higher video quality settings when streaming media over a 3G connection.
Version 0.9.6.1 also sees the first available build of the server for Netgear's ReadyNAS Duo v2 devices running an ARM processor. Other Network Attached Storage devices are set to follow, which will allow users to install Plex on a NAS drive instead of tying up the main computer.
Fixes include a Webkit crash when playing the Hulu channel, Silverlight channel crashes in OS X and Windows, and incorrect reading of iTunes artist titles by Plex's DLNA client -- a full list of changes can be found here.
Plex Server 0.9.6.1 is available as a free download for Windows, Mac and Linux. Also available are thePlex Media Center client (free), and Plex 2.3.1 app ($4.99) for Android, iOS and Windows Phone.