Lenovo debuts Ivy Bridge family of ThinkCentre desktops and all-in-one PCs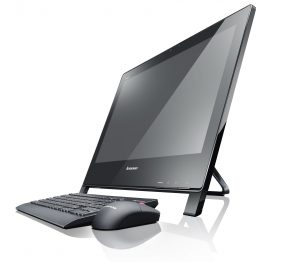 PC and Information Technology company Lenovo on Wednesday announced its new lineup of ThinkCentre all-in-one PCs based around the third generation of Intel vPro Core processors (Ivy Bridge), with models targeting consumers, small- to medium- sized businesses, and the public sector.
The flagship ThinkCentre model is the Edge 92z, which has a 21.5 inch in-plane switching (IPS) LED display with 10-point multitouch capability and Wireless Display (WiDi) mode. At 2.5" in thickness, Lenovo says this is the slimmest all-in-one PC Lenovo has created thus far. Processors can be configured up to an Intel Core vPro i7, and the starting price will be approximately $699 when they come out in the U.S. this July.
The affordable model in the ThinkCentre line is the Edge 72, which will start at $439. Like the other members of the ThinkCentre family, it can be configured with a processor up to a Core i7, and it also supports a dual display setup with both VGA and DVI ports.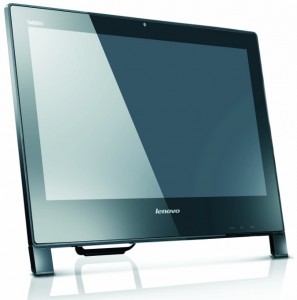 The ThinkCentre M72z is Lenovo's "small footprint" model, which is designed for use in education, healthcare or government environments. Lenovo claims switching to this type of system could contribute to a 65% size reduction from traditional desktop models. It features Energy Star 5.2 compliance, has an EPEAT Gold rating and compliance with the Cisco EnergyWise energy management architecture. The ThinkCentre M72z will be available in June with models starting at around $599.
Lenovo's ThinkCentre M72e is the model designed for large-scale deployments in business and government, and comes with the most options in terms of configurations. Available with an i3, i5, or i7 Ivy Bridge processor and up to 16 GB of RAM, the M72e can be set up in an all-in-one case, a microtower, or Lenovo's newly-designed "tiny" form factor, which it calls the "one liter desktop." The M72e launches in June with models starting at approximately $499.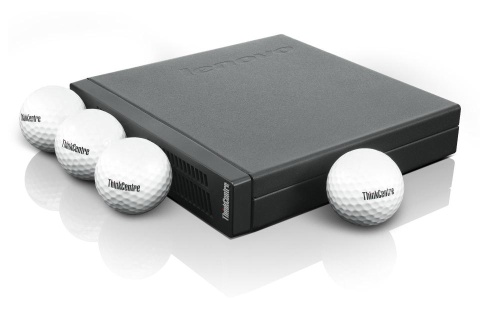 Finally, the ThinkCentre M82 is Lenovo's all-in-one for the "mainstream business user." This one is available in microtower, and "small form factor" cases, can be outfitted with Ivy Bridge Core i3, i5, or i7 processors, and can use a "green" 80 Plus Platinum power supply unit (PSU).
The ThinkCentre M82 desktop will be available in June with models starting at approximately $599.