LG actually did some cool stuff with its new Android UI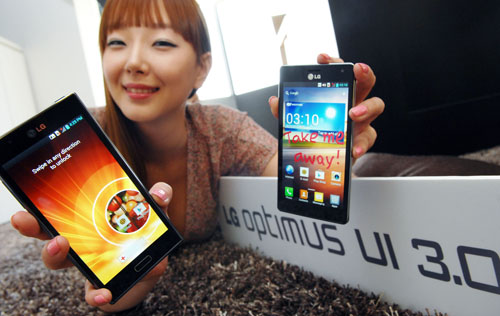 There are many manufacturer-created user interfaces for Android, and sadly, most of them are unpleasant.
Some are polluted with unremovable bloatware, some are sluggish performers, and some are just badly designed. For as many different versions of the Android user experience as there are, there are very few major builds that add remarkable innovations on top of the Android platform.
Wednesday, South Korean consumer electronics maker LG officially launched its new Android UI built on the Android 4.0 (Ice Cream Sandwich) framework called LG Optimus UI 3.0. Though LG has not yet established itself as a power player in the Android smartphone world, this branded user interface manages to provide some actual innovation on top of Android that makes it worth checking out.
Optimus UI 3.0 was crafted with quick, on-the-fly usage in mind, so users can unlock the screen by dragging their finger anywhere on screen, or allows them to draw a pattern on the screen to launch directly into an app. This adds a twist to the existent ICS UI, which can be set to launch directly to the homescreen with no lock screen at all. Instead of bypassing the lock screen, LG is offering users the ability to bypass the homescreen.
LG has also given users the ability to fire off their camera with a voice command, making the sometimes tricky act of touch-focusing in the Android camera a bit simpler. Also, this gives users the ability to take their own photograph without having to set a timer, or hold the phone at arm's length.
Another innovative feature of the new UI based around the quick creation of information is called Quick Memo, which adds a sort of transparent layer over the homescreen that lets users draw or jot notes upon the screen and then share the notes via SMS, email, or social networks.
The Optimus UI 3.0 will debut this week on the LG Optimus LTE II in Korea, and then on the quad-core LG Optimus 4X HD worldwide in June.