Can Google and Europe settle their differences?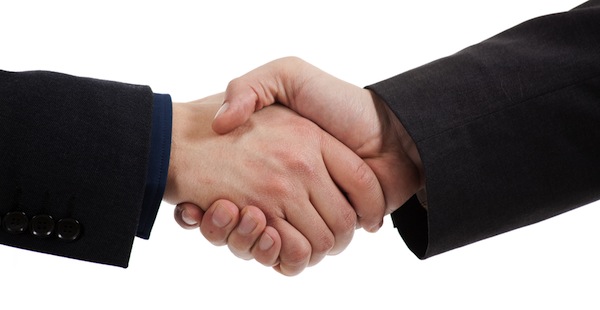 Today, the European Union's Competition Commission set the stage for an antitrust showdown with Google by offering settlement ahead of four pending violations. Proposal would come from the search giant, which initial response suggests resolution won't be easy.
The case revolves around a nearly two-year old effort to determine if Google abuses its dominant position in search. Some of these concerns involve the Mountain View, Calif. company's near-stranglehold of the web advertising market, of which the European Commission received several complaints.
EC competition policy vice president Joaquín Almunia says that he has been in contact with Google Executive Chairman Eric Schmidt, offering the company "a matter of weeks" to address the four primary concerns
"If Google comes up with an outline of remedies which are capable of addressing our concerns, I will instruct my staff to initiate the discussions in order to finalize a remedies package", Alumnia says. He notes that similar offers to settle prior to formal action have been successful in the past, most recently with IBM last year.
Should the two sides fail to agree, the Commission will then issue what is called a Statement of Objections. That document will offer a preliminary judgement based on what the Commission sees as infractions of EU law. Following the responses to that Statement, the Commission can then issue a formal decision with fines and remedies.
Google has the right at that time to appeal the decision to the European Court of First Instance and then the European Court of Justice, which would be the formal start of actual court proceedings for antitrust violations.
Specifically, the Commission is concerned about the following four points, for which it seeks remedy:
"Vertical" search: The EU believes that Google's method of linking to its own specialized search services (such as news, shopping, etc.) amounts to preferential treatment, and gives the company's services unfair advantage over competitors.
Stealing of content: Regulators say that Google lifts content from other vertical services and treats it as its own without prior authorization, such as travel sites or restaurant guides. There is worry that such actional will "reduce competitors' incentives to invest in the creation of original content for the benefit of Internet users".
Search ad "exclusivity": The EU is concerned with the structure of Google's ad agreements. "The agreements result in de facto exclusivity requiring them to obtain all or most of their requirements of search advertisements from Google, thus shutting out competing providers of search advertising intermediation services", it argues.
AdWords restrictions: Google does not offer portability of search advertising campaigns to competitors, making it difficult for website owners to easily port ads created in AdWords to other services. We are concerned that Google imposes contractual restrictions on software developers which prevent them from offering tools that allow the seamless transfer of search advertising campaigns across AdWords and other platforms for search advertising.
Almunia says that those complainants who have petitioned the EU for some type of relief will be included in any settlement process. Additionally, Google's proposed remedies are subject to "market testing" before final approval.
"Should this process fail to deliver a satisfactory set of remedies, the on-going formal proceedings will of course continue, including the possible sending of a Statement of Objections", he continued.
The question now is whether or not Google is willing (or able) to make the changes necessary in order to comply with the European Commission's request. In a statement, the company says it disagrees with the agency's positon.
"Competition on the Web has increased dramatically in the last two years since the Commission started looking at this and the competitive pressures Google faces are tremendous. Innovation online has never been greater", it argues.
That certainly suggests that the company is not willing to substantially alter its business model in order to address the Commission's issues. In that case, Monday's announcement will only be one step in the march towards antitrust charges against the world's largest search company.
Photo Credit: Minerva Studio/Shutterstock