Total Commander 8 goes 64-bit, but old plugins won't work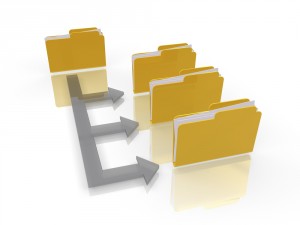 In beta since September 2011, Ghisler Software has finally announced the release of the plainly very thoroughly tested Total Commander 8.0, the company's flagship file manager.
The big news in this release is the availability of a native 64-bit version of the program, which has a very real impact on functionality. Total Commander has been able to compare files by their content for a very long time, for instance, but version 8.0 x64 is the first release to support this for files greater than 2GB in size.
There's a temporary disadvantage to the 64-bit option, though: Total Commander has built up lots of useful 32-bit plugins over the years, and these won't work with the x64 build until they're converted. If you make major use of plugins then Ghisler Software recommends you continue to use the 32-bit version, just for the moment (although they also point out that you can install both in parallel, even to the same directory, if you'd just like to try out the 64-bit release).
The changes elsewhere in this release are generally small, though still welcome. There's faster file deletion, for instance; the multi-rename tool has some useful new options; the Lister can automatically rotate JPG images to the angle stored in their metadata, and of course there are plenty of bug fixes. If you're interested in the full list then the latest History file will tell you more.
Total Commander 8.0 probably won't win over many new converts, then, but if you're already a fan and already using 64-bit Windows then it's going to be an essential upgrade. Downloads are available now.
Photo Credit: S.john/Shutterstock