Windows 8 just got cooler: Asus unveils 'Taichi' dual-screen ultrabook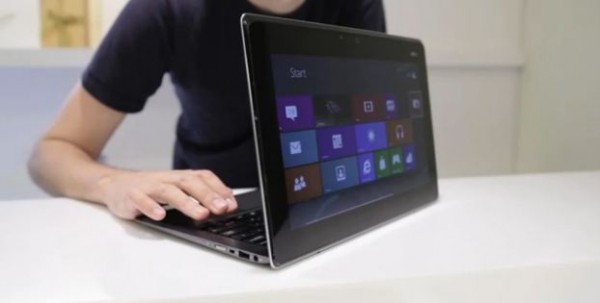 At Computex 2012 in Taipei, Taiwanese PC maker Asus unveiled a new Windows 8 ultrabook design that features a full-sized HD IPS touchscreen display on the "lid" portion of the device. This second screen allows the device to be used as a tablet when the lid is closed, or as a presentation/screen-sharing tool when it is open.
The Asus Taichi is currently a working design, and Asus says the specs are not yet finalized. However, the company says the Taichi will be available in both 11.6" and 13.3" profiles, will have third generation Intel Core processors with 4 GB of DDR3 memory, and an undisclosed amount of SSD-based storage.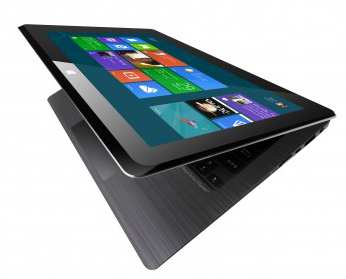 It will have a backlit QWERTY keyboard and trackpad similar to the forthcoming Zenbook Prime, and will offer a pair of USB 3.0 ports, a micro HDMI jack as well as mini DisplayPort, and 3.5mm combo in/out audio jack. There will also be a volume rocker, power button, and rotation lock for when the device is being used like a tablet, and it will support stylus-based input as well as multi-touch finger input.
Asus has not announced any pricing or availability yet, but the company says more details will be released when Windows 8 is released.