Would US consumers choose iPad mini over Kindle Fire?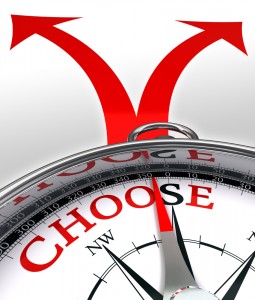 Rarely does a ChangeWave consumer buying survey offer so many intriguing topic possibilities. Interest in Kindle Fire has collapsed, only 7 percent of respondents plan to purchase a new tablet within 90 days, those buying overwhelmingly choose iPad, but interest in a smaller Apple tablet is fairly modest.
Buying intention surveys are often misleading. What people would like to do often isn't what they will when time comes to pay up. With that caveat, the survey -- 2,893 consumers last month -- bodes ill for Kindle Fire or prospective iPad mini. In November, 22 percent of respondents said they would buy Kindle Fire, but only 8 percent in May. Meanwhile a mere 3 percent of respondents would very likely buy iPad mini.
The fall-off in Kindle Fire buying intentions somewhat mirrors unit shipments. Last month, IDC released tablet data that shows a dramatic dip for Kindle Fire -- 4.7 million units in fourth quarter to 700,000 during Q1. Granted, holiday shipments somewhat reflect Amazon stocking store shelves with a brand new product.
ChangeWave's iPad mini results differ dramatically from our own, but the audience is narrower, too. In February I asked: "Apple is rumored to be developing a smaller tablet. Would you buy an 8-inch iPad?" Our sample size is larger than ChangeWave's -- 3,592 respondents so far. A stunning 55.46 percent answer "Yes". That response is yet another indication how unreliable buying-intention surveys can be. Granted, ours is a techie audience.
More broadly, I wouldn't be surprised if there is little interest in a 7- or 8-inch iPad. If size is a factor, Kindle Fire and iPad mini would be about the same, and neither commands strong interest in ChangeWave's survey. But the results don't validate the larger form factor but iPad in general. Seventy-three percent of respondents plan to buy an iPad within 90 days. Of course, reality is something else. Seventy three percent of consumers won't buy an iPad over the next three months. Those answering the survey merely want to.
ChangeWave sees the iPad mini numbers differently, which includes 14 percent "somewhat interested". "At the moment the greatest competitive threat to the new iPad could well be the iPad mini, which doesn't exist yet, but even if it ever does, it too will be made by Apple", Paul Carton, ChangeWave vice president of research, says.
Carton looks from the perspective of 17 percent of respondents being "very" or "somewhat" interested. In my experience conducting surveys, "very interested" is the only really reliable response for an amorphous, unreleased product.
That said, Kindle Fire and iPad mini would greatly overlap, regarding target markets and consumer benefits. Amazon and Apple both offer curated experiences, backed up by cloud services that deliver apps, ebooks, music, videos and other content from self-branded stores. The distinguishing factor would likely be price, $199 for Kindle Fire and $299 for iPad mini -- well, that's the price ChangeWave used when posing its question.
Whether or not Apple ever releases a smaller tablet or consumers slop it up, iPad is undisputed market leader and ChangeWave's survey shows strong customer satisfaction while less interest in other tablets. Kindle Fire interest is second to iPad -- that's 8 percent to 73 percent buying intention, respectively -- while Samsung Galaxy Tab trails at 6 percent. No other tablet is higher than 3 percent.
"When it comes to tablets, the ChangeWave survey shows Apple continuing to exert near total control over the market", Carton says.
Photo Credit: donskarpo/Shutterstock