Apple's WWDC 2012 Keynote Liveblog: iOS 6 and more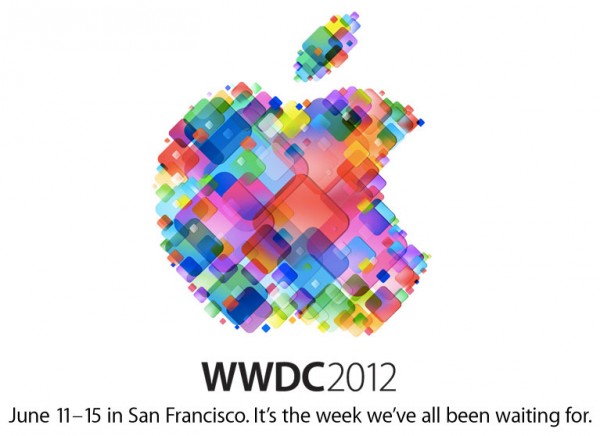 Apple's yearly developer conclave is here, and we're expecting a good deal of news out of this year's event. We'll see the debut of iOS 6, and likely a significant refresh to the Mac lineup. Of course, Apple always likes to surprise, so it's fairly likely that some of the rumors we've heard -- from new native apps to some enhancements to iCloud -- will also be announced.
WWDC 2012 is also the first major company event to happen after the death of Apple founder and CEO Steve Jobs. It will be interesting to watch how CEO Tim Cook and the team handle the event without their iconic and charismatic leader running the show.
[Updates are in chronological order (in ET), newest first]
2:53pm: He seems to be wrapping it up, praising those who work for the company and its developers. And with that it's over. It's a wrap!
2:51pm: Tim: "so what do you think?" Crowd obviously cheers.
2:50pm: iOS 6 looks quite impressive, and finally deals with a lot of the issues that gave Android the edge, especially in maps. Developers get the iOS 6 beta today. Public this fall, and will even be supported by the 3GS! Tim's back on stage.
2:42pm: Heres the 3D stuff thanks to the C3 acquisition. You can even rotate to see the sides of the buildings. It's clear here that Apple wanted to make a huge splash here with map, and what we're seeing here is quite impressive.
2:39pm: Here it is. Maps. Google is gone. Traffic also included, including real-time crowd sourcing of data. And FINALLY (yes, again) -- turn by turn navigation, with realtime adjustments based on traffic.
2:36pm: A new app called Passbook debuts. Forstall says its for things like boarding passes, movie tickets, store cards, etc. Even GPS enabled so it pops up the necessary item when you're at your location. Developers will be able to integrate with this app easily. These cards are live, meaning if something changes on them, it's done so automatically.
2:34pm: iOS 6 can share Photo Streams, and appears within the Photo apps. Commenting also enabled. Mail gets enhanced with a "VIP" function that generates a notification, and FINALLY you can insert photo and video within Mail, without having to go through the Photo app first.
2:28pm: FINALLY. iOS 6 introduces FaceTime over a cellular connection.
2:26pm: Phone app is getting some enhancements, which will allow you to slide up from the answer screen to reply with a canned message or remind yourself to call back later. A Do Not Disturb mode, which appears as a Slider in settings will never light up the screen or make a sound, Forstall says.
2:23pm: Facebook integration in iOS 6, just like Twitter. Even Siri can post your status updates now. Facebook integration will be coming to the Mac as well.
2:21pm: Ready for a Siri button in cars? Apple is working to get it in models from BMW, GM, Mercedes, Toyota, Honda, within a year. It is integrated with the iPhone itself. Sounds like Apple wants to go for OnStar's throat. Local search is being expanded worldwide, several new languages.
2:18pm: Better restaurant information, and the capability to place reservations, thanks to integration with OpenTable -- although that looks like you still need OpenTable's app. It also includes movie information along with ratings from Rotten Tomatoes. She even can now launch apps for you.
2:15pm: iOS 6 is official. Up first, Siri's getting a makeover. Now you can ask her questions on sports: "What the score the last Giants game?" or "What is Buster Posey's batting average?" You can even ask questions on standings, or compare two players.
2:11pm: Now onto iOS, and Scott Forstall is up. He's of course taking some time to point out Android fragmentation as part of the introduction, given 80% of iOS users are on iOS 5.
2:10pm: Holy heck. Mountain Lion is $19.99. Snow Leopard and later can upgrade for this price. One purchase good for all Macs, and it's coming in July.
2:04pm: This is going to be one of Apple's longer keynotes in recent memory. 65 minutes in and we still have iOS 6 to go, at least. And oh dear, somebody who looks like Stig from Top Gear just came on stage to play what else but a racing game through Game Center, which is being done to also show off AirPlay Mirroring, since Stig is on an iPad.
2:02pm: Apple has a new feature called "Power Nap", which while the computer sleeps keeping your e-mail, calendar, photos and other data up-to-date. Updates for your computer downloaded as well as Time Capsule backup. AirPlay Mirroring will send your Mac's screen to your AppleTV. Game Center is also coming to Mac OS X.
1:59pm: "Lightning fast" page scrolling and loading. Tabs are sent to the cloud and then synced across your iOS devices. This is obviously going to be an iOS 6 feature. Multitouch support.
1:55pm: Now talking about the iOS-like Notifications center that is coming to OS X. Dictation is also en route. "Sharing" is another new feature, built in system wide. For example, share a link to Twitter within Safari, etc. New Safari is also coming, with unified search (search within the address bar) and the "fastest JavaScript engine of any browser on the planet."
1:46pm: Mountain Lion. They're talking about eight features today. Deep iCloud integration, "Documents in the Cloud" will support documents-based apps, including third-party solutions, with a Developer SDK to be made available.
1:44pm: On to OS X. Craig Federighi on stage now.
1:43pm: 15.4", 2.3GHz i7, 8GB RAM, 256GB flash storage for $2,199. A little pricey but not bad and ships today.
1:39pm: Asymmetric fans make the computer run quieter, with improved venting system.
1:36pm: HDMI, two Thunderbolt ports, an SD slot. USB 3.0/2.0 ports on both sides. Glass multitouch, 802.11n, Bluetooth 4.0, Facetime HD camera, dual microphones, better speaker. Video now playing, we haven't heard anything on price yet. This should be pricey. But hey, this could be the buildup before they try to knock your pants off. Who knows.
1:34pm: i7 processor 2.7GHz, up to 16GB of RAM, Nvidia Kepler Graphics, 768GB of Flash storage. This thing is a beast. 7 hours of battery, with 30 hours standby.
1:31pm: Updates for Aperture and Final Cut Pro coming. Adobe is working on a "jaw-dropping" version of Photoshop, as is AutoCAD. Diablo 3 will even be retina ready. Wow. Apple telling developers about products AHEAD of time? What Apple is this?
1:30pm: The notebook will ship with Lion, so at least we know that Mountain Lion is likely NOT releasing today or in the near future from that comment.
1:29pm: Essentially this new MacBook Pro looks like a MacBook Air. It's thinner than his finger at .71 inches. About the same thickness as the Air. Weighs 4.46 lbs.
1:25pm Next generation MacBook Pro being announced, with a Retina Display...
1:24pm: NEW LAPTOP LINE...
1:24pm: MacBook Pro will get Ivy Bridge too, up to 2.7GHz, 8GB memory, USB 3.0. 13" and 15" sizes. 13" starts at $1,199 with a $1,499 option. 15" starts at $1,599 with a quad core i7 model for $1,799. High end $2,199 model too. Also shipping today.
1:21pm: 11" and 13" models. The 11" has prices of $999 and $1,099, the 13" $1,199 and $1,499. Note the top end models are down $100. And they start shipping today. Next up, MacBook Pro.
1:18pm: Macbook Air first. Getting updated with 3rd generation Ivy Bridge chip, i7 up to 3.2GHz, 8GB RAM, as much as 512GB of FLASH storage (wow). 60% faster graphics, and USB 3.0 is being included. Wonder what this means for Thunderbolt?
1:16pm: Joe was right, new OS X. And iOS 6 and major laptop changes. Phil Schiller on stage to talk about notebooks first.
1:12pm: Various apps being shown from Ariadne GPS to 3D4Medical and Airbnb's apps.
1:10pm: Well 10 minutes into this, and we still haven't gotten anything new. Nice touching video on how developers are doing some cool things with iOS.
1:05pm: App store, 400 million accounts, with credit cards. 650,000 apps on the store, of which 225,000 are for the iPad. "A few hundred" for our competition. 30 billion apps have been downloaded, making $5 billion for developers.
1:03pm: Tim Cook on stage.
1:00pm: Keynote begins with Siri telling absolutely horrible jokes. Next...
12:55pm: We know iOS 6 is a given, and likely a large Mac refresh. Joe points out that Mountain Lion might be a surprise guest since all these new Macs are coming out. He might be onto something.
12:45pm: Keynote is scheduled to start in about 15 minutes. We'll start updating right here when it starts.