Amazon improves customer support options for AWS customers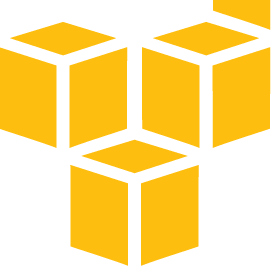 Amazon has expanded its support options for its Amazon Web Services cloud offering, giving better free support to all customers and reducing the pricing of paid support tiers. The company is also renaming the paid tiers to better represent its target customers.
These tiers had been named Bronze, Gold and Platinum -- they are now referred to as Developer, Business, and Enterprise. Amazon expanded its paid support options back in January, and added third-party support and Trusted Advisor services in beta to its Gold and Platinum support levels. Thursday's moves take these offerings out of beta, and makes the higher-level support options affordable to a wider range of AWS customers.
So, here's what's included in these new tiers:
Amazon's Basic tier will be provided to all customers upon registration. The free support now includes 24-hour access to customer and technical support. This is in addition to the previously offered features of free support including access to technical papers, guides, and the AWS Service Health Dashboard and AWS Developer Forums.
The Developer tier will offer all features of Basic plus 12-hour guaranteed response time to service tickets, one on one customer support, and access to AWS Technical Support Engineers. That tier will cost $49 monthly.
The Business tier will drop its minimum monthly fee to $100 from $400, and betters ticket response time to one hour, and access to support engineers 24 hours per day. Third-party application support is also included. Business customers will gain access to AWS Trusted Advisor, "a program that monitors AWS infrastructure services, identifies customers' usage patterns, and notifies customers when opportunities exist to save money, improve system performance, or close security gaps".
The high-end Enterprise tier will change its pricing from the flat fee used in the Gold tier to a usage-based system. Usage was previously figured as a 10-percent flat fee based on the total of your AWS bill; that has now changed to tiers of 10 percent, 7 percent, 5 percent, and 3 percent. Fifteen-minute response time to tickets is guaranteed, and a dedicated "Technical Account Manager" is provided, which will familiarize him or herself with the customer's specific AWS cloud architecture. Access to Trusted Advisor is also available.
These new support options are available immediately, Amazon says, and can be changed or cancelled at any time as they carry no contractual agreement.