Nokia stock collapses after announcing massive layoffs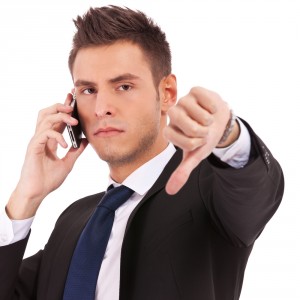 It is a dark day for the employees of the world's most-recognized phone maker in Espoo, Finland. Stephen Elop, Nokia CEO, announced today that 10,000 positions will be made redundant by the end of 2013. In what is being called part of a strategy to rescale Nokia's operations after terrible losses over the past four quarters, offices in Finland, Germany and Canada will close. Also executives Niklas Savander, Mary McDowell, and Jerri DeVard will step down.
The market reacted swiftly and painfully, driving down Nokia's share price about 18 percent to $2.30. In early trading, Nokia shares dropped their greatest percentage in 11 years.
"These planned reductions are a difficult consequence of the intended actions we believe we must take to ensure Nokia's long-term competitive strength", Elop says. "We do not make plans that may impact our employees lightly, and as a company we will work tirelessly to ensure that those at risk are offered the support, options and advice necessary to find new opportunities".
"Lightly" but taken with a heavy hand? When did the once great titan of wireless innovation -- inventor of the smartphone and until recently global handset market share leader -- become frail patient on life support?
The fall of Nokia started with the rise of touchscreen smartphones, following Apple's June 2007 launch of iPhone. Nokia could not offer multitouch smartphones that competed. What followed: An innovation heart attack that put the once proud Finnish phone maker in weakened state.
But it's the transition to Windows Phone that has put Nokia at death's door. The February 2011 distribution deal replaced Symbian for Microsoft's mobile OS, and Nokia has lost nothing but market share, customers and money since.
A once proud brand is tarnished. Could it get any more worse before it gets better?
"We intend to pursue an even more focused effort on Lumia, continued innovation around our feature phones", Elop says, "while placing increased emphasis on our location-based services. However, we must re-shape our operating model and ensure that we create a structure that can support our competitive ambitions".
Nokia will cut smart devices research and development, accelerating a hand-off to Microsoft. The restructuring -- R&D cuts, layoffs and plant closures, among others -- won't be cheap, adding by 2013 1 billion Euros to the 900 million already announced.
Photo Credit: Viorel Sima/Shutterstock