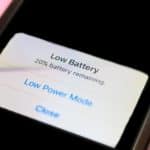 Modern smartphones are fantastic, but they burn through battery life like no-one's business. Most of us charge our devices overnight, but if you've used your phone a lot in the day, there's a good chance you'll have needed to top up the battery at least once at some point -- especially if your handset is getting on a bit.
Few people choose a smartphone based solely on its battery life (as the abject failure of the 18,000mAh battery-toting Energizer P18K shows) but it is still an important consideration. If you've found you're not getting as much life from your phone as the manufacturer claimed, you won't be too surprised to see an investigation by consumer champion Which? came to the same conclusion.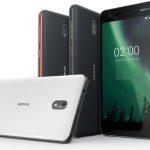 Nokia is a name -- for more seasoned mobile users, at least -- that's synonymous with phones that seem to last forever between charges. Now HMD Global is bringing the Nokia 2 to the UK, complete with impressive two-day battery life.
Powered by a Qualcomm Snapdragon 212 Quad-core processor, the Nokia 2 boasts a 5-inch screen and 8GB of memory -- which can be increased by up to 128GB with a MicroSD card. The phone ships with Android Nougat 7.1.1 (it's described as being "Oreo ready" although there's no word on when an upgrade might appear), and it will be available in two weeks for just £99.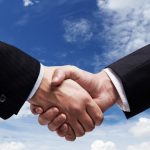 AWS and Nokia are joining forces on a new partnership deal aiming to make cloud migration easier, and SD-WAN services for enterprises better overall.
On top of that, the two technology giants will also work together on developing 5G and IoT use cases, combining their expertise to push forward future development.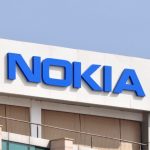 Nokia is blaming "the slower-than-expected development of the VR market" for its decision to focus its energies and investment in digital health. The company says it will not be developing any more virtual reality hardware, but will continue to support its OZO VR customers.
The shift in focus will result in the loss of 310 jobs, which Nokia says will be mainly in Finland, the US and the UK. The figure represents around a third of the Nokia Technologies workforce.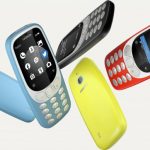 When HMD announced a revamp of the famous Nokia 3310 early this year, one of the first things that stood out was the limited cellular support. The new Nokia 3310 only works on 2G networks.
While that may be fine in some parts of the globe, there are many markets which no longer support anything below 3G. And that means the new 3310 is useless there. HMD has addressed this in a new version of the device.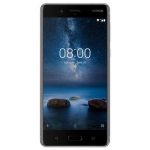 Nokia doesn't make smartphones anymore, but the company will sell its name to the highest bidder. Case in point, the current Android devices carrying the "Nokia" branding are actually made by a company called HMD Global. In other words, you are buying an HMD smartphone with the Nokia name slapped on it. This keeps the Nokia brand in consumers' minds, while HMD gets to sell its phones under a name people actually recognize. It's win-win for the two companies.
Today, HMD unveils its newest such device -- the Nokia 8. What does the "8" signify? seemingly nothing. It is not an 8th generation device, nor does it have an 8-inch screen. It is just sort of random -- much like Microsoft and "Windows 10" (whatever happened to Windows 9?). The Nokia 8 looks rather impressive, however, with excellent specs and a gorgeous design. Branding aside, this could be an intriguing smartphone for fans of Google's mobile operating system.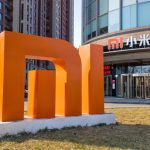 Xiaomi has made some steps towards an international expansion in recent years, like hiring former Google VP Hugo Barra to help it enter new markets but, so far, it has not really gotten out of its comfort zone in Asia. And it is not because the company lacks the financial resources to do it, or because its devices lack the appeal. No, what's stopping Xiaomi is the barrage of costly lawsuits that would most likely ensue.
However, Xiaomi has been slowly stocking up on patents from the big players in the tech industry to beef up its portfolio. For instance, it bought about 1,500 patents from Microsoft a year ago, and now it's made a deal with Nokia that involves "a multi-year patent agreement, including a cross license to each company's cellular standard essential patents. Xiaomi also acquired patent assets from Nokia as part of the transaction."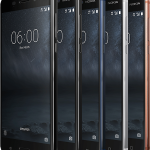 For a newcomer, it is reassuring to know that HMD Global cares about software updates. The company has announced that the Nokia 6, Nokia 5, and Nokia 3, which were unveiled earlier this year, will all receive an update to Android O.
HMD Global has not provided an estimate as to how long it will take for the Android O update to be available for the Nokia 6, Nokia 5, and Nokia 3 but, in the past, large manufacturers have needed a few good months to push out such major software releases.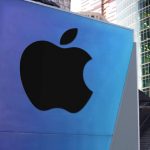 Apple is dropping its lawsuit against Nokia. The iPhone manufacturer and the Finnish company reached an agreement to not only bring the intellectual property dispute to an end, but also to start a multi-year patent license.
Described as a "meaningful agreement", details of the new arrangement are confidential, at least for the time being, but Apple does shed a little light on what's going to be happening moving forward. Apple will receive network infrastructure product and services from Nokia, and the company will also resume carrying the Withings health products Nokia bought.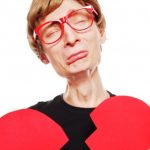 Smartphones work on a wide range of cellular frequencies to support various networks and technologies. As a result, you can take a smartphone from the US to Europe, throw in a local SIM, and use it to make calls, send texts, and access the Internet. Sure, it may not work as you expect with every carrier, but it will get the job done on a basic level at least. Dumb phones, on the other hand, are much more limited.
That's because dumb phones are restrictive in terms of frequency support. In fact, many of them do not even support 3G networks. The new Nokia 3310 is one of them -- and that's a problem if you are looking to buy one. Here's why.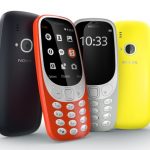 No, you have not just stepped back in time 20 years; the Nokia 3310 is back. The phone that was more likely to break the sidewalk when dropped rather than suffer a crack itself has today been relaunched by HMD Global, who has a license for the Nokia brand.
While not an exact replica of the phone that was first seen back in the year 2000 (a phone could not get away with being quite so chunky these days!), it's a modern take on a classic device, and it's sure to win over many people. Snake is present for whiling away a little time, but what else does the Nokia 3310 have to offer?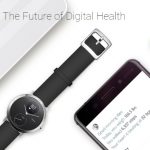 Last year, Nokia decided to splash a bit of cash and bought Withings. Today at MWC 2017 in Barcelona, it was revealed that existing Withings health and fitness products will be rebranded as Nokia devices this year.
Starting "early summer 2017", Withings' range of smartwatches, digital scales, and other smart devices will come under the Nokia brand. Withings also announced changes to its Health Mate app, and its plans to share user data with "caregivers" through its Patient Care solution -- moves that sees the company take Apple square on.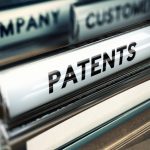 Nokia just announced that it is suing Apple in the US and Germany because the iPhone maker is allegedly infringing some of its patents. According to the Finnish company, Apple rejected any licensing offers that would have allowed it to legally take advantage of the infringed patents.
"Through our sustained investment in research and development, Nokia has created or contributed to many of the fundamental technologies used in today's mobile devices, including Apple products. After several years of negotiations trying to reach agreement to cover Apple's use of these patents, we are now taking action to defend our rights", says Nokia's head of Patent Business, Ilkka Rahnasto.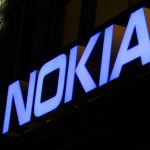 We've known for quite some time that Nokia will make a comeback in the smartphone industry. But this time around the Finnish company will not be the one building the smartphones, as it has instead opted to license its brand to HMD. It is a clever move, as if things work out Nokia will reap the rewards, but if these efforts fail the damage will be unsubstantial.
The company's fans have surely wondered when exactly a new smartphone adorning the Nokia brand will see the light, and the answer is "pretty soon". An official presentation reveals that the "return to smartphones" will happen next year.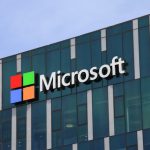 As gifts to headline writers go, Microsoft's acquisition of Finland's Nokia mobile phone company keeps on giving. We already did the Finnish line gag when the deal to buy Nokia was announced in 2014.
Today the company confirmed that as part of the shedding of 1,850 jobs from its smartphone business, announced back in May, it's closing its Nordic subsidiary. This will lead to the loss of 1,350 jobs in Finland.