Rise of the quad star -- Samsung Galaxy S III [review]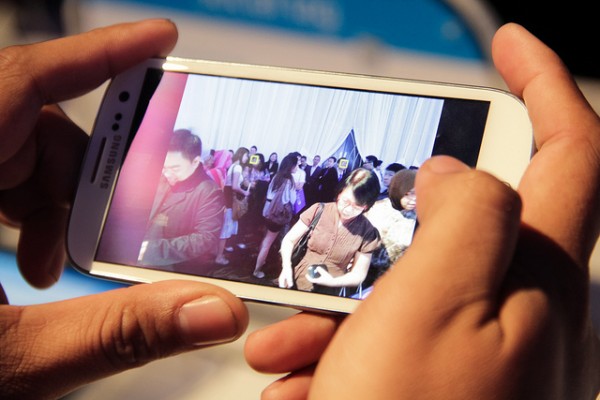 Editor's Note: This is the first of two reviews we will run over the next day, as the first Galaxy S IIIs go on sale here in the United States. However, these reviews cover the international models, which offer faster processors but no LTE.
Starting at the end of May, Samsung is in the process of launching worldwide its new flagship smartphone, Galaxy S III, or i9300 as it's designated internationally. Customers in Europe get the HSPA+ (21Mbps download, 5.76Mbps upload) model, while those in the United States and Canada will get the LTE variant. So what's it like to live with a Samsung Galaxy S III? Just awesome. I know that's a spoiler, but you must have expected it.
Hardware Hunk
The S3 is a terrific phone first of all because of the hardware -- what's visible and hidden behind the nice exterior. Inside: 1.4GHz quad-core Cortex-A9 CPU on a Samsung made Exynos 4 chipset; a Mali-400MP GPU; 1GB of RAM; a 4.8-inch Super AMOLED display running at 720p resolution under the Corning Gorilla Glass 2; 8MP camera with autofocus and LED flash; 1080p video recording capability on the back; 1.9MP front-facing camera with 720p video recording; 802.11 N; Wi-Fi support; Near Field Communications; 16GB, 32GB or 64GB storage capacity with a microSD slot; and last, but not least, 2100 mAh battery. Other features include A-GPS with Glonass support; 3.5mm audio jack; digital compass; and accelerometer, gyroscope and proximity sensors. Also: Bluetooth 4.0, TV-out with 1080p support coming from the microUSB port, which also allows charging the phone, and Flash support.
The S3 is mighty thin and light for such a big phone: 136.6 x 70.6 x 8.6 mm and 133 grams; it's no trouble to hold or to work with on a daily basis. The colors currently available are Marble white and Pebble blue, with the white model being the first available at launch. The enclosure is polycarbonate, which is still plastic at the end of the day, but it's very resilient -- and pliable: The back cover bends but you don't have to worry that it will easily break, that's how flexible it is. There is an aluminum-like strip on the side, surrounding the case, but it is still plastic, though you can't tell without touching it.
The specs are impressive, but one thing is missing: wireless charging, which Samsung says will come this fall. This is a feature I am very interested in. According to the information available so far, it will come as an optional accessory, so we'll have to buy it if we want to charge wirelessly.
These specs are for the international model, but the North American Galaxy S III differs, with dual-core Snapdragon S4, 2GB of RAM and LTE biggest among them (LTE is not supported by Exynos).
Basic Functions
Specs aren't everything. How does the phone actually work in real life, and what is it like to live with on a daily basis? Here enters Ice Cream Sandwich (Android 4.0.4) and TouchWiz 5.0. This is where I can clearly say that the S3 is the best Android phone on the market so far. We have the latest available Android version topped by the best TouchWiz iteration -- with no fussy colors or cartoonish appearance of old. As many of you know Android manufacturers try to make the OS better overall, but few ever succeed. Touchwiz is light, but this doesn't make it stock, being not that far from it though if I have to be honest. Surprisingly, Samsung managed to make TouchWiz unobtrusive, which makes me give it a big thumbs up.
For example, the launcher works with you and helps enrich the experience provided by the best and fastest Android version. I appreciate the small details, like when holding the home button for a second or two the Task Manager pops up and lets you kill every running application with the press of a single button. There's no fussing around with sliding your finger left or right to kill individual applications, just a single button to do it for you. That's convenient especially when you're playing with your shiny new toy and all you've done all day is open all the applications you could, just to see how it handles the workload. And I have to say that I've done just that and the hardware didn't break a sweat, but more on that later.
The default touchscreen keyboard is truly one of the best I have used so far. If you have ever used an iPhone keyboard you know what I'm talking about: the keys are not spaced too far from each other, but they are not too close either. By comparison to a device I've used recently, the Nokia Lumia 800 keyboard has to be the worst I have used so far in my entire life: the keys are spaced too close, they are small and the whole experience feels cluttered.
The typing experience is great on the Galaxy S3; you rarely miss a key, and when you do you don't care, as it doesn't happen too often. The keys are the appropriate size for me, and I do have big thumbs, so it shouldn't be a problem for anyone. Typing is not as satisfying while in landscape, though, as this phone is fairly big and could use better placement of the keyboard -- in my opinion. It's a stretch to reach a key close to the left or right extremity of the keyboard. The best part is that if you don't like the keyboard there's always another for you to try on Google Play.
What Samsung Adds
I have yet to talk about the features Samsung packs, that are exclusive to the Galaxy S III -- at least so far. S Voice is one of them. I have to say that it's nice of Samsung to treat S Voice as a Siri competitor -- competition is always good for improvement -- but from my perspective it needs a lot of work. Just like most any other voice recognition software, S Voice deals with voice commands pretty well, but just don't expect the experience to be like "Star Trek". S Voice could use a bit more human touch, as it sounds pretty boring. Maybe a sexy voice would actually motivate the developers to talk more to it and to make it the best there is. Who know.
One particular thing I have to mention here: S Voice waits for a double press on the home button and that means that whenever the home button is pressed there is a delay between pressing it and actually going to home. If S Voice is not your thing, you can disable the double press and the delay will be gone.
Smart Stay uses the front camera to determine whether you're looking at the screen or not. It keeps the screen active while you're looking at it and if you're not, it simply dims, then the screen shuts down. Smart Stay works as expected, and it's a very useful feature. One downside: It actually requires the front camera to stay active, which implies impact on the battery life. How much of an impact I do not know, but it's fair to assume that with a 2100 mAh battery sacrifices can be made to get the best experience -- and that is actually the point of such a phone: plenty of features.
S Beam is another feature exclusive to the Galaxy S III. Basically it works through NFC and more exactly like this: you tap the phones, wait until the tap is recognized by another phone and then select the file that you want to share. The good part is that it uses Wi-Fi for fast transfer speeds, but the ugly is that it works only between S3s. It's a feature that has great potential, but limiting to Galaxy S III phones is a bit disappointing.
Direct call is a feature that helps ease the process of calling someone whenever you're in direct contact -- well, a contact on your phone. The S3 dials the number for you when you hold it to your ear. It's a handy feature that's cool also. One interesting fact about the use of the sensors: While you're scrolling through contacts and don't want to slide your finger across the screen to go to the top of the list, a simple double tap on the top of the phone will do just that. How cool it is to make technology work for you?
Also, picking up the phone will make it vibrate when you have notifications, as to let you know that you have something to deal with. It's particularly useful while I leave the phone on my desk and I go away for an hour or so then come back and I received some notifications in-between. I pick up the S3, and it vibrates, letting me know something happened.
Overall, the software pleases, and Samsung has already released an update. But the phone manufacturer isn't the fastest updating to new Android versions. With Jelly Bean around the corner I have to wonder when this device will get updated. The S3 will get Jelly Bean, but the only question is how much we'll have to wait.
Vroom, Vroom
Enough about software, what you want to know is how fast the Galaxy S III performs.
Let me tell you that this is the fastest phone available in the world. That's an opinion, of course, but I can't think of a faster phone -- because there isn't any. Whether I play games or use various applications, hardware never lets me down. There is a sense of fluidity when using the Galaxy S3 that no other phone can match. That is partly due to the quad core 1.4Ghz processor and partly to the great GPU inside. The best of games can't kneel this new guy on the block.
Many of you know what Pen-Tile and RGB matrix are, but on the S3 you just can't tell by looking at the display. It's so crisp that you can't believe that it's a Pen Tile arrangement. A 4.8-inch 720p display is among the biggest in the business, maybe only outshined by Samsung's Galaxy Note, which is more of tablet than a phone, at least for me. The 720p on a 4.8-inch display is roughly 306 ppi (pixels per inch), which is not far off from the iPhone 4S, which has a 1.3-inch smaller display. The viewing angles are great, which is to be expected from SAMOLED, and so are the colors. I'm not a big fan of the way AMOLED displays colors, but with the S3 I can chose whatever color-profile I want or need. There is one that makes colors more natural, another that makes them more saturated and so on. The choice is there and Samsung is here to please.
But Wait...
I can report on a few problems, as well, as this phone isn't without its fair share. S Voice, whilst nice to have isn't all that great and could use a lot of work. Telling it to do minor tasks like setting up an alarm or set a reminder isn't a problem, but more advanced commands shows its shortcomings. The software has its kinks, minor issues if you will, but a crash here and there is frustrating coming from a phone that costs EUR550+. (Americans can expect to pay $660 or more, imported).
The phone looks great, but that glossy plastic has its disadvantages. First of all the case attracts fingerprints like honey attracts a bear -- and second it's slippery. If you have sweaty palms you should be very careful and maybe get some sort of protection (film or case), as accidents can happen. The last problem I have: The case looks great, but it feels like plastic. I am sure that for the price Samsung could have looked at HTC and thought: we can better that, but instead didn't bother.
For me, those are minor problems overall. Every device, no matter how much it costs, has its fair share of advantages and disadvantages. I can live with the very few this phone has.
The Winner Is?
The competitors are not that hard to define. I'll have to get it over with and dismiss the iPhone 4/4S, based on screen size. I see the Galaxy S III's biggest competitors coming from HTC: Either One X -- with Tegra 3 (international) and Snapdragon S4 (North America). The display size is roughly the same and the performance is comparable. Then again, they are different. The HTC devices have S-LCDs, which are on par with the SAMOLED of the S3, but battery life isn't as good. The Snapdragon S4 HTC One X is as fast as the S3 in many benchmarks and in real life you can't tell the difference.
For many perspective buyers, the biggest competitor will come from Samsung. The Galaxy S II is not that far behind in terms of real life performance and the price has gone down considerably. However, this device is approaching its end of life software support, so it's more a competitor based on price. A few future competitors will be the next Razr model from Motorola, LG Optimus LTE 2, LG Optimus 4X HD, the next Nexus phones and the future line from Sony. But nothing from the future is certain, and I can only attest to the current phones.
Still, with almost no real competition, aside from HTC, it's hard not to crown the Galaxy S III as the best Android device on the market so far. The combination of the best software and best hardware to date is hard to beat. Hopefully in the short term there will be more devices to compete with the S3. Competition is good, but so far there isn't an army of phones claiming the crown. The king may rest easy for now.
Photo Credit: Sham Hardy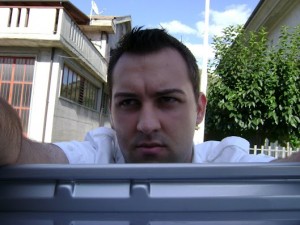 Mihaita Bamburic attends Technical University "Gh. Asachi" of Iasi", where he studies civil engineering. His interests lie within technology and the engineering that goes behind it.