Google's Nexus 7 tablet goes up for sale at $199, ships in July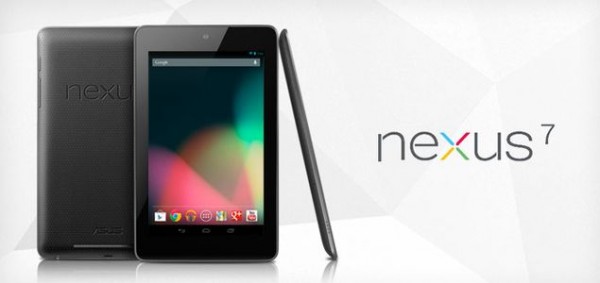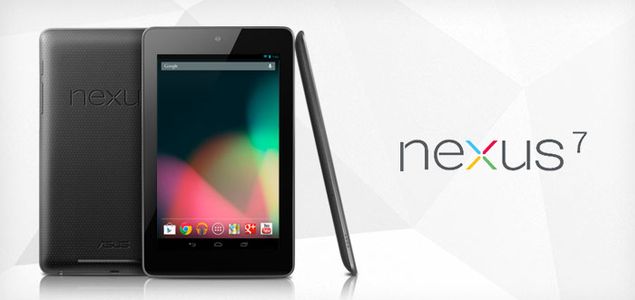 At Google's I/O 2012 developer convention on Wednesday, the long-rumored Asus tablet sporting the Google Nexus brand was finally revealed. Confirming the rumor from Gizmodo Australia earlier this week, the tablet is known as Nexus 7.
As the rumors had suggested, the $199 device is going to be the first to run Android 4.1 (aka Jellybean), sport a 7-inch, 1280 x 800 display, run on a quad-core 1.3GHz Nvidia Tegra 3 processor with 1GB of RAM and a "12 core" GeForce GPU, be Wi-Fi only, and offer a 1.3 megapixel forward-facing camera, accelerometer, and NFC chip for device-to-device communication. The total weight of the device is just 340 grams.
Some additional features of the tablet that rumors missed are the new apps designed specifically to compete with the Kindle Fire: Google Play Magazines, Movies and TV, Google Maps with offline mode, Google Chrome as the default browser.
The device will go on sale directly from Google Play in the Google Play device shop in the US, Canada, and the UK with orders shipping in mid-July.
The low price of the Nexus 7 is thanks to Nvidia's low-cost tablet platform known as Kai, and the price and size put it in direct competition with Amazon's Kindle Fire, the most popular Android tablet on the market. The Kindle Fire, however, is expected to reach its second generation in the coming months, and it is entirely within the realm of possibility that the Kindle Fire 2 will also be built upon Nvidia's Kai platform and competition in the space will be fierce.
And as always, when competition is high, the consumer wins.