Does your PC have touchscreen display? You need Microsoft Touch Pack for Windows 7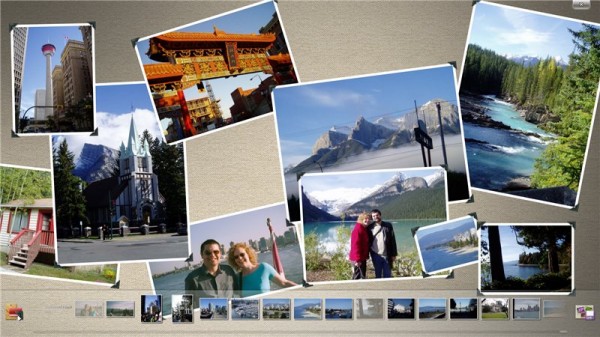 Windows 8 may be the time when touchscreen technology finally comes of age in relation to laptops and desktops, but much of the groundwork is already present in the current version of Windows. Purchase a touchscreen display now and you'll find Windows 7 is more than capable of letting you control it via your fingertips.
Microsoft didn't do an awful lot to push touchscreens in Windows 7, however. One thing it has provided, though, is a collection of tools and games that showcases the touch interface. If you have a touchscreen display and you're running Windows 7, you need the aptly titled Microsoft Touch Pack for Windows 7.
Microsoft Touch Pack for Windows 7 consists of three programs and games. The most interesting of them all has to be Microsoft Surface Collage -- a program that allows you to arrange photos from your Pictures library on a background canvas, add a few effects and then set the finished product as your desktop background.
Once loaded, your photos are displayed along the bottom of the screen -- swipe with your fingers to navigate through them all. Drag photos on to the canvas with your finger, then use two fingers to rotate, resize and place the photo on the canvas. Add more photos as you see fit – tap a photo to bring it to the front of the pile, or tap and hold to send it to the bottom, allowing you to rearrange photos on top of each other.
You can also set a canvas style, color and choose a frame effect for your photos. The finished result can be saved as a JPEG image or used as your new desktop background.
Also of interest is Microsoft Surface Globe, a tool that lets you navigate a 2D or 3D Bing map of the world using your touch-enabled display -- it's simple to operate and demonstrates another practical use for your touchscreen.
Of less practical use is a free screensaver -- Microsoft Surface Lagoon -- and three games, Blackboard, Garden Pond and Rebound. They're mildly diverting, but aside from teaching you fundamentals about touch-screen interfaces won't revolutionise gaming.
Microsoft Touch Pack for Windows 7 is available as a freeware download for PCs running Windows 7. A touch-screen display is required to use the programs.