Micron swoops in to save Elpida, becomes top-tier supplier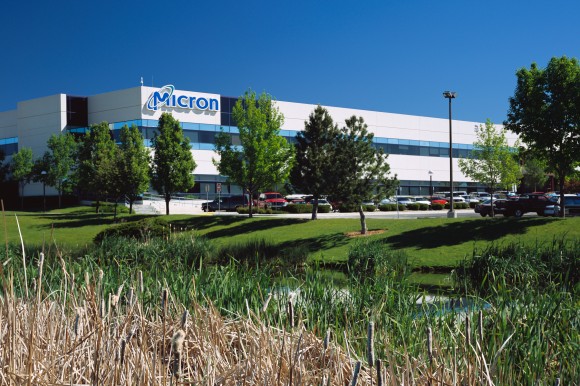 Micron set itself up to be the world's top tablet and mobile memory supplier after announcing its intent to purchase Elpida on Monday. Apple is one of Elpida's biggest customers, and its chips are found in devices and Macs throughout its product line.
Micron will pay Elpida creditors $2.5 billion to settle any claims, and will pay Elpida $750 million to purchase its assets. Another $1.75 billion is to be paid through 2019 in installment payments for foundry services to be provided by Elpida to Micron, which will now operate as a Micron subsidiary.
Closure of the the deal is expected within six months, and Tokyo bankruptcy court approval.
With Elpida already the world's third largest memory supplier, Micron is now one of the world's top memory manufacturers with positions in several markets. Elpida is a leading memory supplier to Apple, and primarily produces DRAM memory for smartphones and tablets. Micron, on the other hand, produces memory for enterprise systems and servers, but had trouble breaking into the increasingly lucrative mobile market. This deal answers that problem.
While Micron is now significantly larger, there are still larger competitors -- Samsung and Hynix. According to IHS iSuppli, Samsung controls about 40 percent of the market, while Hynix comes in second with 23 percent. Previous to the acquisition Micron held a 12 percent share: adding Elpida's customers will place it within striking distance if not slightly ahead of Hynix with a 22 to 23 percent share, IHS iSuppli says.
"The purchase of Elpida represents a huge boost for Micron's status in the DRAM industry", IHS iSuppli DRAM analyst Mike Howard says. "Micron is gaining access to some excellent mobile DRAM technology, which should greatly improve its product portfolio".
Regardless, the real reason Elpida is in the arms of Micron is financial. The company is in trouble financially, and is currently reorganizing following bankruptcy in April. Elpida needs court approval for its reorganization plans, and a buyout agreement may be the answer.
"Joining with Micron also delivers a clear advantage for Elpida's customers, suppliers and employees," Elpida co-trustee Yukio Sakamoto says. "The transaction is a strong testament to the value of Elpida's technologies, products and people, and it will result in a combined organization that can best serve customers with broader memory solutions, strength and scale."