.NET Framework Setup Verification tool now supports Windows 8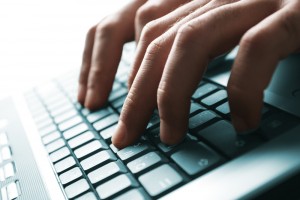 Microsoft engineer Aaron Stebner has released a new version of his .NET Framework Setup Verification tool, with preliminary support for Windows 8 and the .NET Framework 4.5.
The program's interface remains the same as in previous builds. To use it, just launch netfx_setupverifier.exe and choose the .NET version you'd like to verify from the list (which is also a convenient way to see which .NET editions are installed on the current system).
Click "Verify Now" and the program then checks for the presence of key files and directories, Registry keys and values for the .NET Framework, as well as running a tiny test application to confirm that everything is working correctly, before displaying its final verdict.
If the verification succeeds then you can be reasonably sure that there's nothing fundamentally wrong with the .NET Framework itself. And so if you're having problems with a .NET application then you should move on to troubleshooting that program specifically.
But if you're not so lucky and verification fails, then clicking View Log will tell you more about any errors the Verification Tool might have found. These logs can be quite lengthy, but the program adds the text ****ERROR**** to the relevant lines to make it easy to search and find them.
And if the log doesn't provide anything particularly useful, Stebner's blog has other posts and tools to help you solve various .NET problems. Start at "What to do if other .NET Framework setup troubleshooting steps do not help" for a good overview of your options.
Photo Credit: Liv friis-larsen/Shutterstock