Gartner says 2012 IT spending will surpass $3.6 trillion worldwide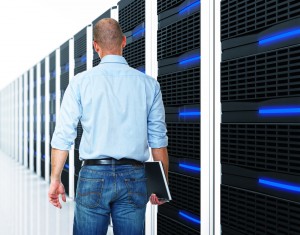 Information Technology is now a part of every day life. Every office will be networked, with data on demand. And with the push for easy access location independent records, paper files will be made redundant. But Gartner's newest IT spending forecast shows the march to digitalization slowing -- on pace to reach $3.628 trillion in 2012 and $3.786 trillion in 2013. That is only an estimated 3 percent and 4.4 percent increase compared to the the $3.523 trillion spent last year in 2011, which was 7.9 percent growth compared to 2010.
Computer Hardware in 2011 accounted for $404 billion in spending with a 7.4 percent growth. In 2012, Gartner estimates spending will reach $420 billion, only 3.4-percent growth. Gartner projects by 2013 that will go to 6.6 percent growth at $448 billion.
Enterprise Software spending in 2011 was $269 billion at 9.8-percent growth from 2010. The Gartner forecast pegs that at $281 billion for 4.3-percent growth in 2012. For 2013 the analyst firm puts the enterprise software spending at $301 billion with a 6.9 percent growth.
IT Service spending the forecast stated $845 billion was spent in 2011 at a 7.7 percent growth to the previous year. In 2012 that's expected reach $864 billion, a 2.3 percent increase from 2011. With 2013 reaching $408 billion, 4.8 percent growth.
Telecom Equipment spending was $340 billion, up 17.5 percent growth in 2011. In 2012, the estimate is $377 billion, or 10.8 growth. For 2013, the forecast is $408 billion, with only 8.3 percent growth.
Telecom Services spending in 2011 reached a whopping $1.663 trillion -- 6 percent growth over 2010. But forcasts for 2012 have it only estimated to rise to $1.686 trillion and for 2013 only $1.725 trillion -- 1.4 percent and 2.3 percent growth, respectively.
Richard Gordon, research vice president at Gartner states: "While the challenges facing global economic growth persist -- the eurozone crisis, weaker US recovery, a slowdown in China -- the outlook has at least stabilized...There has been little change in either business confidence or consumer sentiment in the past quarter, so the short-term outlook is for continued caution in IT spending".
In contrast to the rather slowing growth outlook for IT spending, Gartner expects a "brightspot for IT providers" as enterprise spending on public cloud services grow from $91 billion worldwide in 2011 to $109 billion in 2012. By 2016 the firm expects enterprise public cloud services spending to reach $207 billion.
This is not surprising as many services such as company contact management, accounting tools, business management, cloud computing data processing and even word processing / spread sheet / and presentation office tools are all moving to web-based cloud services that can scale for small to even full global enterprise-level businesses.
"Business process as a service (BPaaS) still accounts for the vast majority of cloud spending by enterprises, but other areas such as platform as a service (PaaS), software as a service (SaaS) and infrastructure as a service (IaaS) are growing faster", Gordon says.
The data Gartner uses in its forecast comes from records and interviews with more than 75 percent of the Global 500 companies about their key technology decisions.
Photo Credit: gualtiero boffi/Shutterstock