Windows Server 2012 will be generally available in September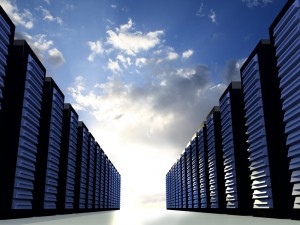 Microsoft will publicly release Windows Server 2012 a month earlier than Windows 8, the company's server and tools business vice president Satya Nadella told attendees of the Worldwide Partner Conference in Toronto on Tuesday. The release will be part of a broader effort to draw customers away from its competitors and on to the Windows Azure platform.
The server platform will release to manufacturing first in August, followed by general availability of the OS in September.
As part of this effort, Nadella announced an in-house program that will assist partners in migrating their cloud infrastructures from VMware to Azure. The company is banking hard on the cloud, and an obvious move is to begin chipping away at the dominance of its larger rivals first.
Nadella says there is a huge opportunity in the cloud, and cited data that indicates some three-quarters of all businesses plan to embrace cloud computing in some fashion. While early players to the game like VMware certainly have the advantage, there is a potentially massive untapped market.
"We've taken everything that we've learned from running data centers and services at a global scale to usher in the new era of the cloud OS", he tells attendees. "Microsoft offers partners modern yet familiar technology to meet customer demand on their path to the cloud".
Windows Server 2012 does include a lot of functionality that will help clients embrace the cloud, but also includes several enhancements since the last release of the server platform four years ago. The Metro interface has been carried over from Windows 8. Access controls have been improved, and group management of WS2012 machines from a single console has been enabled.
Other enhancements include multi-tenant configurations in Hyper-V, Windows' embedded hypervisor, and a new file system, called Resilient File System (ReFS), is said to be more scalable and reliable that its predecessor, NTFS.
Photo Credit:  Novelo/Shutterstock