Motorola and Microsoft suspend some patent disputes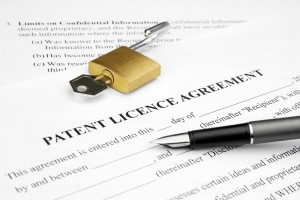 Microsoft and Motorola Mobility pulled back from their bitter patent dispute in the courts, as both sides joined together Tuesday to ask for a temporary stay to all ongoing patent disputes in the US District Court for the Western District of Washington. This involves three cases currently being heard by that court, and refocuses arguments on so-called FRAND (fair, reasonable and non-discriminatory) licensing terms.
Motorola is accused -- not only by Microsoft, but by other targets of the company's patent suits -- of attempting to demand too high royalties for standards essential patents. The company's efforts have frustrated judges, too, with one publicly admonishing both Motorola and Microsoft of using the courts to gain an upper hand in negotiations.
It is not clear whether this frustration has coerced both sides into settling the issue of FRAND licensing first, but the stay will stay in place until at least November, when the issue is set for a trial, and will also remain in effect through the appeals process.
"The parties are requesting the stay in order to permit the Court and the parties to concentrate their efforts on the RAND license issues that are the subject of the November 13, 2012 trial in the 1823 Action", the filing reads.
Motorola and Microsoft's patent battles in front of the International Trade Commission and a similar patent case in Germany are unaffected by this ruling.
It's fairly likely that at least one side in this battle is going to be unhappy with the judge's ruling on FRAND, since it will damage their case. Then again, a solid ruling on FRAND may actually be a good thing overall, as it may prevent a number of cases from seeing the light of day due to the fact that their would be some type of legal precedent for those fighting off patent infringement cases over FRAND licensing, which seem to be getting more numerous as of late.
In related news, the Senate Judiciary Committee today held hearings on whether or not companies holding FRAND patents should be permitted to ask for sales bans of products infringing on those patents within the US. The FTC's Commissioner Edith Ramirez testified against those bans, saying they should be the exception and not the rule.
Photo Credit:  Ralf Kleemann/Shutterstock