Vizio's new Google TV box goes up for pre-order, we line up for the swap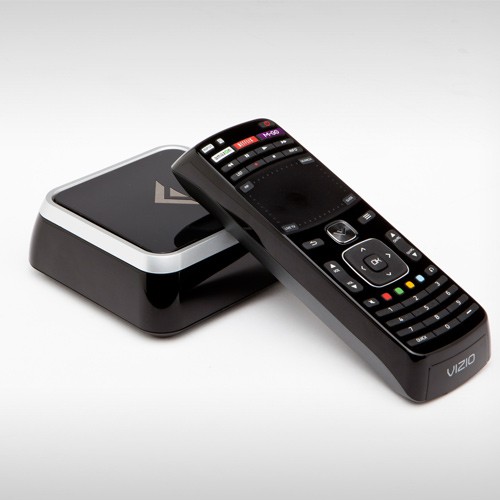 Vizio's Co-Star is one of the first new set top boxes in the second generation of Google TV. It's small, it's powerful, it's the cheapest Google TV yet, and it went up for pre-order today directly from Vizio.
In addition to the Google TV feature package, the Vizio Co-Star includes the OnLive gaming service, making it equal parts connected set-top box, and streaming video game console.
The universal remote that comes with the box features both a touchpad and a keyboard for deeper functionality, and the box includes 802.11b/g/n wi-fi, 10/100Mbps ethernet, bluetooth, USB 2.0, and HDMI out, supporting resolutions up to 3D 1080p.
Pictured below is the current setup in my living room. On the right is a Roku 2 XS, on the left is the OnLive Micro-console. The XS is 3" in size, and the OnLive console is 4.9" x 3.2" in size.
Independently, both are pleasantly small, but since their functionality can be combined into a single 4.5" box in the form of the Vizio Co-Star, I will be swapping them out. BetaNews Managing Editor Joe Wilcox, meanwhile, has opted for the second generation Sony Google TV for his personal setup, so when the units ship in August, we'll let you know how they fare!