Google TV will not fail again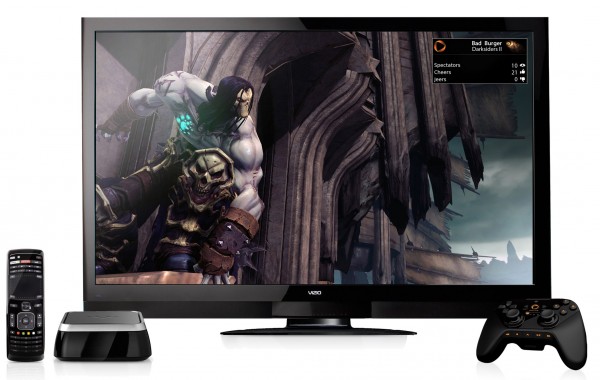 It took just about six months for the first generation of Google TV to be declared a failure. Logitech launched its Revue set top box in October 2010, and by July 2011, they couldn't even give them away. The company subsequently took a $30 million writedown on the venture, and Intel, who provided chips for Google TV, quietly divorced itself from the product.
Google aligned with Marvell, switching the platform over to the ARM instruction set, which fundamentally shifted the architecture and splintered development.
Since January, there has only been one update to these first-gen Google TV devices, and it came out at the beginning of last month. It's hard to feel that gen one Google TV is anything but a dead end.
But things promise to be quite different moving forward.
"Talking about generation one, there were a few key elements and conditions that existed then that have changed in gen two," said Guarav Shah, General Manager for Marvell's Digital Entertainment Business Unit. "First and foremost, there were only two OEMs using the first generation implementation from Google. The user interface was not as intuitive, and there were a lot of issues with it. I think having only two OEMs definitely was one of the key reasons that gen one had such a short life. Now there's Sony, Vizio, and LG -albeit with their own silicon-- behind them, and there's a significant number of OEMS coming out that we're working with that we're not at liberty to discuss at this point. Moving from the middle of July through the rest of the year, there will be other OEMs announcing their products."
Broader participation from OEMs means more interpretations of Google TV. Vizio has shown promise with its interpretation of Google TV, which rolls in OnLive streaming video game functionality. This is possible thanks to Marvell's early collaboration on the OnLive Micro Console, and Sony's understated "Internet Player" supports dual displays for "media remotes" and suchlike. There is no telling what kind of craziness will be coming from manufacturers later this year.
Does this whole thing sound a bit familiar? It should, because it mirrors Google's strategy with Android; and that has driven Android to the top of the smartphone market.
Though over-the-top (OTT) set top boxes are still a niche product, Google can take over by brute force by providing a cheap, powerful platform for manufacturers to adopt without the upfront development costs associated with building their own platform.
Right now, the second generation of Google TV appears to have done that perfectly.