YouTube app disappears from latest iOS 6 beta, Apple says license has 'ended'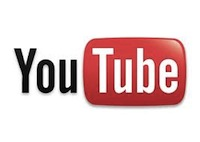 Apple's divorce from Google is nearly complete: say goodbye to the native YouTube app. The change came within iOS 6 Beta 4 which released to testers on Monday. The reasons for the move are unclear: little was said other than the license to carry YouTube in iOS had expired.
Monday's news follows Apple's decision to dump Google Maps in favor of its own in-house solution. As competition heated up in the smartphone sector and Google's Android gained more market share, the two companies have begun to distance themselves from one another.
The only core Google functionality that remains default in iOS is search. However even there users are not bound to the Mountain View, Calif. search giant: they may instead search through Yahoo or Bing. Thus, in some cases iOS devices could be completely Google-free.
"Our license to include the YouTube app in iOS has ended", Apple said of its move in a prepared statement. The company is recommending users of the iOS 6 beta take advantage of YouTube's mobile website, and say Google is working on a standalone version of the app which will be included in the App Store.
While beta users may find the ditching of YouTube as a minor inconvenience, in the end the divorce could work out better for both sides. iOS' YouTube app often worked kind of clunky, and video quality at times seemed inferior to that streamed by the HTML5 based app. There also hasn't been a major update to the app itself since its inception.
Google may like producing its own app more because it will no longer be bound by some of the tight constraints Apple likely put on the native app itself. It's not out of the question to expect the company to include advertising in its own in-house app. After all, that's where Google makes a good deal of its money.
A request for comment from Google on the move and on a timeframe for the standalone app went unanswered as of press time.