A look at Windows Server 2012 and its toolset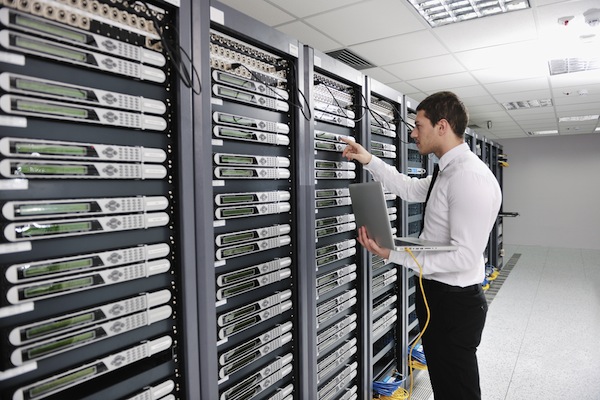 Hyper-V, Microsoft's answer to VMware, a virtual machine system has been around since Server 2008. And earlier versions of Microsoft virtual machines have been around since Server 2003, so the software is not new. But Microsoft's latest version which comes out with Windows 8 as Server 2012 will introduce new features to Microsoft's server operating system.
Microsoft came into the virtual machine system market late, and VMware has been the dominant company running the software for about 10 years. But Microsoft is making tremendous strides in trying to catch up. So when Server 2008 was released, you could set up various virtual machines in the system and run different programs simultaneously, never affecting the host computer. A virtual machine is software that mimics an operating system, thereby allowing a "computer" to run inside a computer. So you can have Vista running in an XP system, and neither operating system will interfere with the other.
Hyper-V consists of a 64-bit hypervisor that can run 32-bit and 64-bit virtual machines at the same time. Hyper-V virtualization operates with single and multi-processor virtual machines. It also includes tools such as snapshots that can capture the state of a running virtual machine.
With Server 2012, which will be released on September 4th, Microsoft hopes to bring more attention to its virtualization system. But the current shipping version of System Center 2012 only supports Hyper-V hosts running Windows Server 2008, according to Microsoft. That is not good. In fact Hyper-V 3.0 tools won't appear until System Center 2012 SP1 comes out.
System Center 2012
Microsoft System Center 2012 is a management platform that enables users to manage their IT environments, including server infrastructures and client devices. With System Center 2012 you can manage traditional datacenters, private and public clouds, and client computers and devices. From an administration point they can manage multiple hypervisors, plus the physical resources, and applications together in a single access point.
With System Center 2012 SP1 administrators can take advantage of new features in Hyper-V. These include going from Network Virtualization using Generic Routing Encapsulation (NVGRE), and up to live migration enhancements, and backup support for Cluster Shared Volumes (CSVs).
One of the tools of the System Center 2012 is the Virtual Machine Manager, which provides virtual machine management and services deployment with support for multi-hypervisor environments that can help you deliver a flexible and cost effective private cloud environment. So how that tool gets updated should be part of the Service Pack 1, when it is released.
Hyper-V 3.0
So what is Hyper-V 3.0? It is a virtual machine designed to compete head to head with VMware. Here are some of the essential features that make it a viable competitor to VMware.
Virtual machine capacity of up to 32 virtual CPUs
Support for virtual machines with up to 512 GB RAM
Support for multiple concurrent live migrations and storage live migrations
Hyper-V Replica disaster recovery tool
Support for 63-node clusters
Support for 16 TB VHDX format
New extensible virtual switch which allows one virtual machine to communicate with another
Hyper-V client for Windows 8 desktops
Hyper-V 3.0 is scalable; it can support more than 32 nodes and 4,000 virtual machines
So as Microsoft moves forward to make the system more flexible, the product is in part dependent on the acceptance of the Windows 8 OS before pushing too many updates onto the public. Given that the expectations for the new OS are high, and there is almost a split division in the public about whether it will succeed or fail, it is no wonder that Microsoft would rather let the talk quiet down before moving around and letting new products take the limelight. Imagine if Windows 8 bombs, and then Microsoft releases a new product, the talk could probably affect its installation statistics.
Photo Credit: .shock/Shutterstock