Microsoft's Essentials 2012 drops Live branding, Vista support and pumps up Windows 8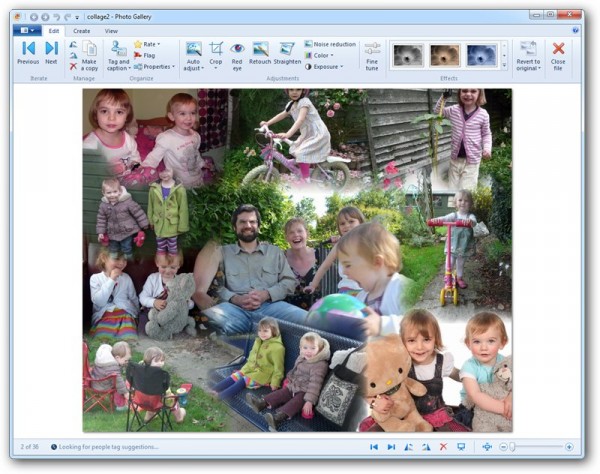 Microsoft has released Windows Essentials 2012 for Windows 7 and 8 users, but drops support for Vista. The new version drops "Live" branding and features notable new capabilities and improvements to its multimedia tools, Photo Gallery and Movie Maker.
The suite also drops Windows Live Mesh for the SkyDrive file-syncing tool. In addition, it includes Mail, Messenger, Writer, Family Safety and Outlook Connector Park, all of which feature in previous releases.
The major updates in this 2012 version can be found in both Movie Maker and Photo Gallery, one of which is restricted Windows 8. That's a new Video Stabilization feature, designed to quickly and easily correct wobbly video footage, which takes specific advantage of Windows 8's improved support for hardware graphics acceleration.
Other new features in Movie Maker can be found in both Windows 7 and 8. Clicking the Add Music button now reveals options for adding music from three online sources -- AudioMicro, Free Music Archive and Vimeo -- that come with the necessary rights for playing in distributed movies.
Sound is now displayed as waveforms, with the video's own soundtrack displayed over the video thumbnail, and any additional music or narration displayed as a waveform on the green sound bar beneath it. Speaking of narration, Movie Maker also adds a third track specifically for adding narration -- either from an audio or video file (the video track is removed) -- to your movie.
With up to three audio tracks now competing with each other, additional options have been added to the Project tab that allow the user to emphasise one track -- video, audio or narration -- over the other if required.
Movie Maker also radically improves its text support, with an option for adding an outline around captions to help them stand out on screen. Finally, Movie Maker now uses the H.264 video codec as its default for saving movies, ostensibly to make it easier to publish video to popular sharing websites.
Photo Gallery includes one major new feature: auto collage. This allows the user to select seven or more photos and transform them into a striking collage with a single click.
Microsoft has also added a new sharing partner in the form of Vimeo, to sit alongside SkyDrive, Facebook, YouTube and Flickr.
The other major change of note in Windows Essentials 2012 is the long-anticipated dropping of Windows Live Mesh in favor of SkyDrive for Windows. While SkyDrive provides file backup and sync options with the user's Windows Live account, it doesn't include other features found in Live Mesh, including direct PC-to PC synchronisation, remote desktop, and a choice of folders to synchronise (instead, all syncing is done through one central SkyDrive folder, a la Dropbox).
Contrary to some rumours, Windows Essentials 2012 does include the blogging tool Windows Live Writer, although the lack of a name change with this and other apps in the suite – including Windows Live Messenger and Windows Live Mail – suggests development has stalled on these products.
Windows Essentials 2012 is a free download for PCs running Windows 7 or 8 only. Windows Vista users – as well as those wishing to use Windows Live Mesh – can still obtain Windows Live Essentials 2011, while XP users can install Windows Live Essentials 2010. Microsoft SkyDrive is also available as a separate download for Windows and Mac