FBI shuts down third-party Android app stores for piracy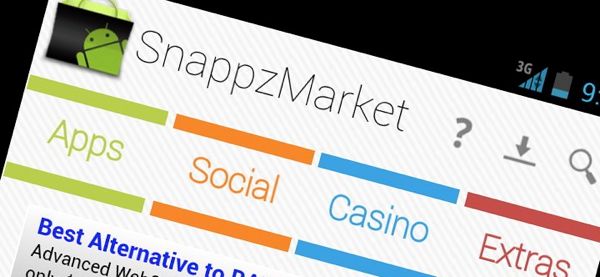 The Federal Bureau of Investigation and Department of Justice Intellectual Property Task Force announced on Tuesday that they had for the first time shut down third-party Android app stores for piracy: applanet.net, appbucket.net, and snappzmarket.com. The three domains are now in the custody of the U.S. government and in their places are FBI shutdown notices.
In the last twelve months, the FBI has seized hundreds of domains related to various illicit activities, including "carding" (selling stolen credit card information), the sale of counterfeit merchandise, wire and bank fraud via botnet, and, in the case of Megaupload organized crime.
In the case of the three app stores, the crime was copyright infringement. Specifically, these Android markets offered popular for-pay Android apps at no cost without the permission of the app developers.
In the case of Snappzmarket and Applanet, the claims of piracy were brazen. Snappzmarket boasted "Free Android apps anytime, anywhere," and Applanet proclaimed users could "Access Paid Apps for FREE!"
The two alternative app markets mimicked the Android Market and Google Play in appearance, and were both quite popular. Applanet, for example has over 88,000 "likes" on Facebook, while Snappzmarket has over 16,000 "likes." Sweden-based Appbucket had a slightly less commanding presence and fewer apps than the other two.
In its investigation, the FBI says it found thousands of instances of copyrighted apps being distributed illegally. In most cases, the bureau said, the servers storing the apps were being hosted in other countries, specifically in France and the Netherlands. Local law enforcement agents assisted the FBI in obtaining and seizing evidence stored on these servers.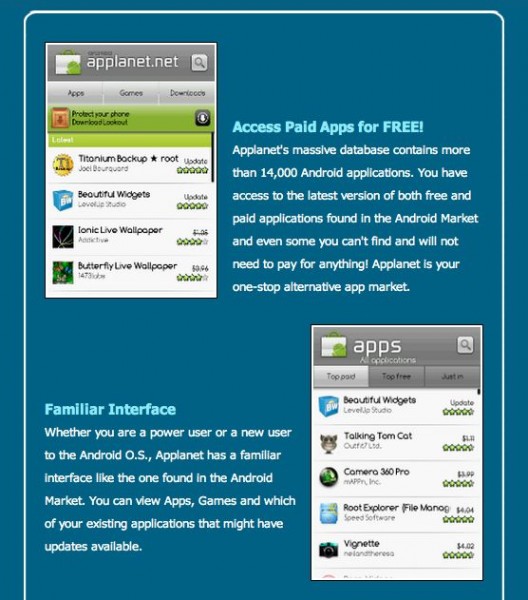 "Criminal copyright laws apply to apps for cell phones and tablets, just as they do to other software, music, and writings," said U.S. Attorney for the Northern District of Georgia, Sally Quillian Yates in a statement on Tuesday. "These laws protect and encourage the hard work and ingenuity of software developers entering this growing and important part of our economy. We will continue to seize and shut down websites that market pirated apps and to pursue those responsible for criminal charges if appropriate."