Chrome 22 Beta improves Windows 8 support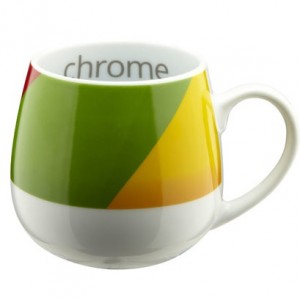 Hot on the heels of the latest stable release, Google has updated both pre-release channels of Google Chrome to version 22 (Beta) and 23 (Dev) respectively. Google Chrome 22.0.1229.14 Beta features Windows 8 enhancements, better mouse control for web-based gaming and improvements from those using high-def screens, including the latest Mac Retina displays.
Google Chrome 23.0.1243.2 Dev has also been updated -- at this early point in its existence, the only notable changes are updates to the Chromium v8 core and various bug fixes.
The major new feature introduced in Google Chrome 22 Beta is support for Pointer Lock JavaScript API, or "mouse lock". The feature will interest gamers as it means both 3D web apps and games such as first-person shooters can now remove the mouse cursor from the screen and access mouse movement directly, allowing users to pan and scan with no limits.
Chrome's developers have provided access to a WebGL Quake 3 map viewer by way of demonstration for the new feature. On loading, you'll see a request asking you to allow the app to disable your mouse cursor -- click Allow to do so, then press [Esc] to regain the cursor.
Version 22 Beta also includes a number of unspecified enhancements for the Windows 8 platform, plus improvements for how it works across high-resolution displays such as the new Retina screens found on certain MacBook Pros.
Users have also reported visible changes to the graphical text rendering and cleartype in Windows builds -- these changes can be reversed by disabling GPU compositing. This is done by adding the following text to end of the Chrome shortcut: –disable-accelerated-compositing
There's also a minor tweak to the user interface -- the Chrome menu button has been changed from the wrench icon to the "hotdogs" icon found in Android.
There are no new notable features at present in Google Chrome 23 Dev, other than updates to the Chromium V8 core (now version 3.13.1.0) and WebKit (537.6). SessionStorage is now persisted on the hard disk, allowing it to be stored and restored by the session restore system.
Windows XP users will find an issue with Print Preview has also been fixed, but there are known issues with this early build, most notably the context menu that appears when you right-click on the tab strip not working.
Both Google Chrome 22.0.1229.14 Beta and Google Chrome 23.0.1243.2 Dev are free, open-source downloads for Windows, Mac and Linux. Also available is the latest stable build of Chrome, Google Chrome 21.0.1180.83 FINAL.