Amazon debuts new Kindle Fires, just don't call them gadgets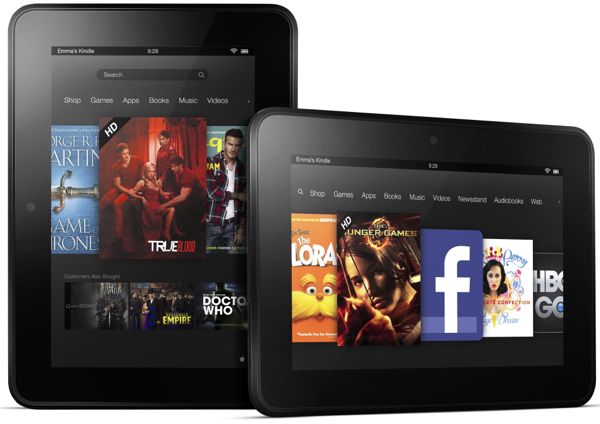 Amazon on Thursday unveiled four new Android tablets in the Kindle Fire family: two models with a 7-inch screen, and two with an 8.9-inch screen.
Irrespective of how many Kindle Fires Amazon actually sold, it's hard to argue that the retailer has done anything wrong. It built a content ecosystem first, and then delivered the hardware with which to consume that content. The icing on the cake was that the device was one of the cheapest brand-name tablets on the market.
Amazon founder and CEO Jeff Bezos today said customers want services, not gadgets, and they want their services to improve over time. Bezos then said Kindle Fire is not a gadget, but a service, a "hardware device as a service." So to improve the service in the way consumers expect, Amazon broadened the hardware options available to the consumer.
This can also be viewed as Amazon segmenting the Kindle Fire market into high, middle, and low tiers…and the highest tier Kindle Fire HD device costs as much as the lowest-tier Apple iPad 3.
The Kindle Fire as we know it is now the low tier in the family. Yet, the second generation Kindle Fire has actually been upgraded with a TI OMAP 4470 processor platform processor with double the RAM of the previous generation, and a longer promised battery life, yet it comes in at an overall lower price of $159.
The next step up in the family is known as the Kindle Fire HD, and is a 7" tablet featuring (1280 x 800) high def resolution, it's also powered by the TI OMAP processor platform, has 16GB or 32GB of storage, a forward-facing 1.3 megapixel camera, and MIMO wi-fi capabilities, which is an unusual feature for a mid-range, general purpose tablet. These will cost $199.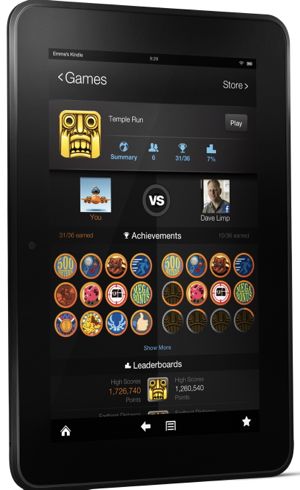 Amazon also debuted a whole new form factor with the 8.9" (1920 x 1200 - 254ppi) Kindle Fire HD. This carries just about the same feature set as the seven inch model, but comes in 16 GB, 32 GB, or 64 GB storage configurations.
The top of the line of the new Kindles is the 8.9" Kindle Fire HD with 4G LTE connectivity, which also introduces the $49.99 annual 4G LTE data package. This subscription comes with a 250 Megabyte monthly data cap, and gives users an additional 20 GB of Amazon Cloud storage plus a $10 credit toward apps in the Amazon App Store. The data cap is prohibitive, but it's similar to the one Amazon offered with original 50MB of 3G data for free on older Kindle devices.