Is your PC wonky? Try Malwarebytes Anti-Malware 1.65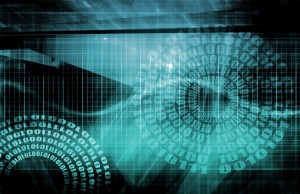 Malwarebytes Corporation has updated both free and paid-for versions of its anti-malware software with major improvements and enhancements, particularly to the Pro version of the software.Malwarebytes Anti-Malware FREE 1.65 benefits from enhancements to the software's Chameleon technology, which allows it to run on infected systems, plus update improvements and various fixes.
The Pro version also comes with major enhancements and additions to the software's real-time protection features, as well as new features for business customers wishing to deploy the software throughout their organization.
MBAM Free and Pro customers benefit from an enhanced Chameleon engine -- this is used to get MBAM running on infected machines where the malware present attempts to block the installation or running or anti-malware software. The latest iteration is designed to be more effective against the latest threats.
Both Free and Pro versions will also be able to upgrade future versions of the program without having to reboot once installation is complete. There are also performance improvements in Vista and Windows 7 when updating lists or manipulating the Ignore List database, while the program's Registry settings have been consolidated into a single location under HKEY_LOCAL_MACHINE.
Various issues have also been fixed: logs can now be saved to custom locations, and context menu settings aren't affected by program upgrades. Dates and times of Quarantine listed items are also displayed correctly.
Pro users also benefit from various improvements to the software's real-time protection engine. It starts much faster in Vista and Windows 7, and can now be controlled for the entire computer as opposed to single user accounts.
Both Filesystem Blocking and Website Blocking features can be enabled or disabled separately via the Protection tab. Pop-ups for threats can no longer be minimized after detection, and the protection can be cleanly terminated via the System tray icon's Exit function.
Finally, those purchasing a business licence for deployment across a company or organization will be pleased to discover that new comprehensive APIs for controlling settings and configuration has been implemented, along with options for importing and exporting settings. Finally, when "limitedusermode" is selected, the Exit option from the Tray is removed.
Malwarebytes Anti-Malware 1.65 FREE is available as a freeware download for PCs running Windows XP or later. The free version includes all the Pro functionality, which can be activated from the Protection tab as a time-limited trial. The full version costs $24.95, with business licenses also available.
Photo Credit: kentoh/Shutterstock